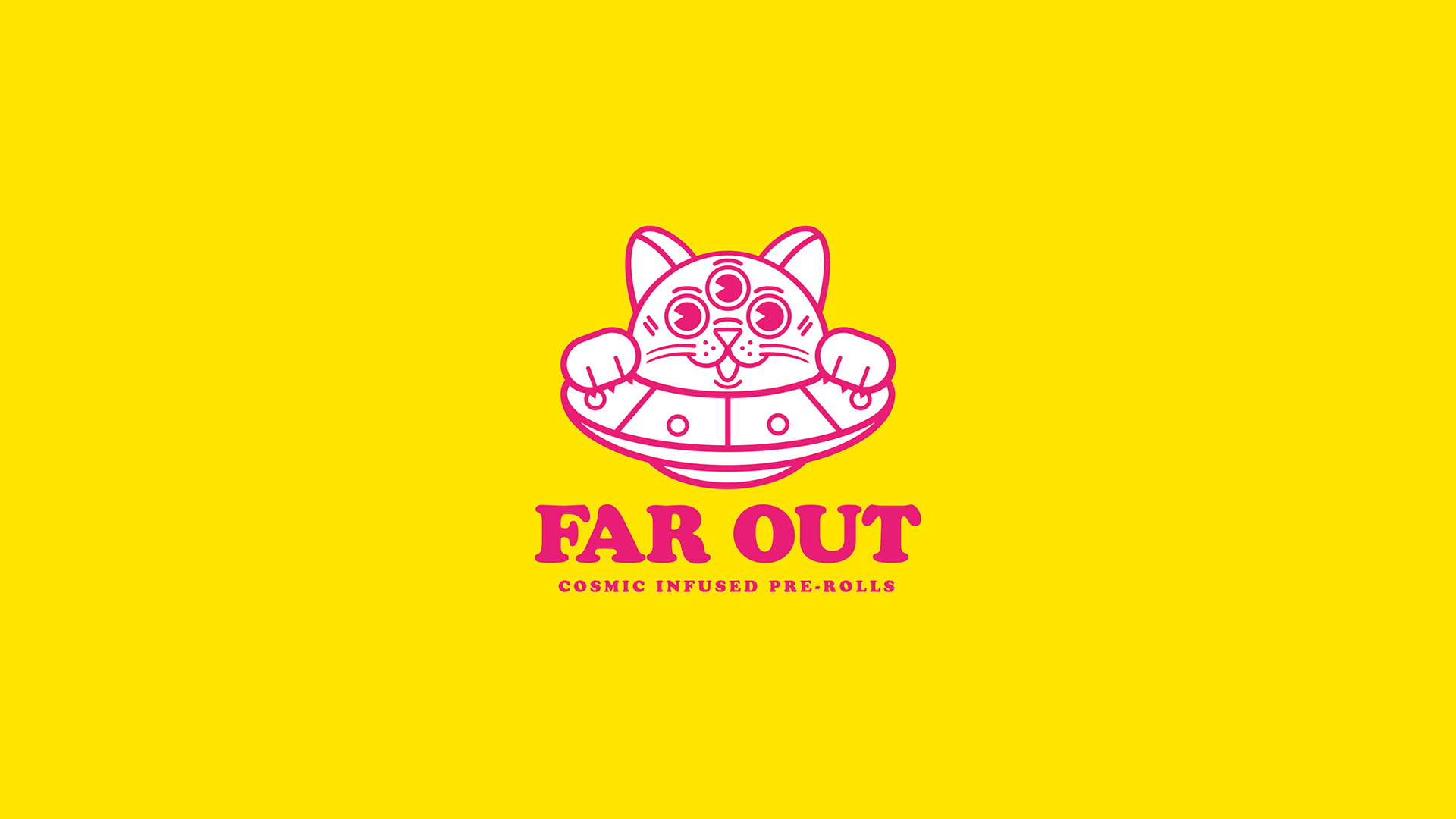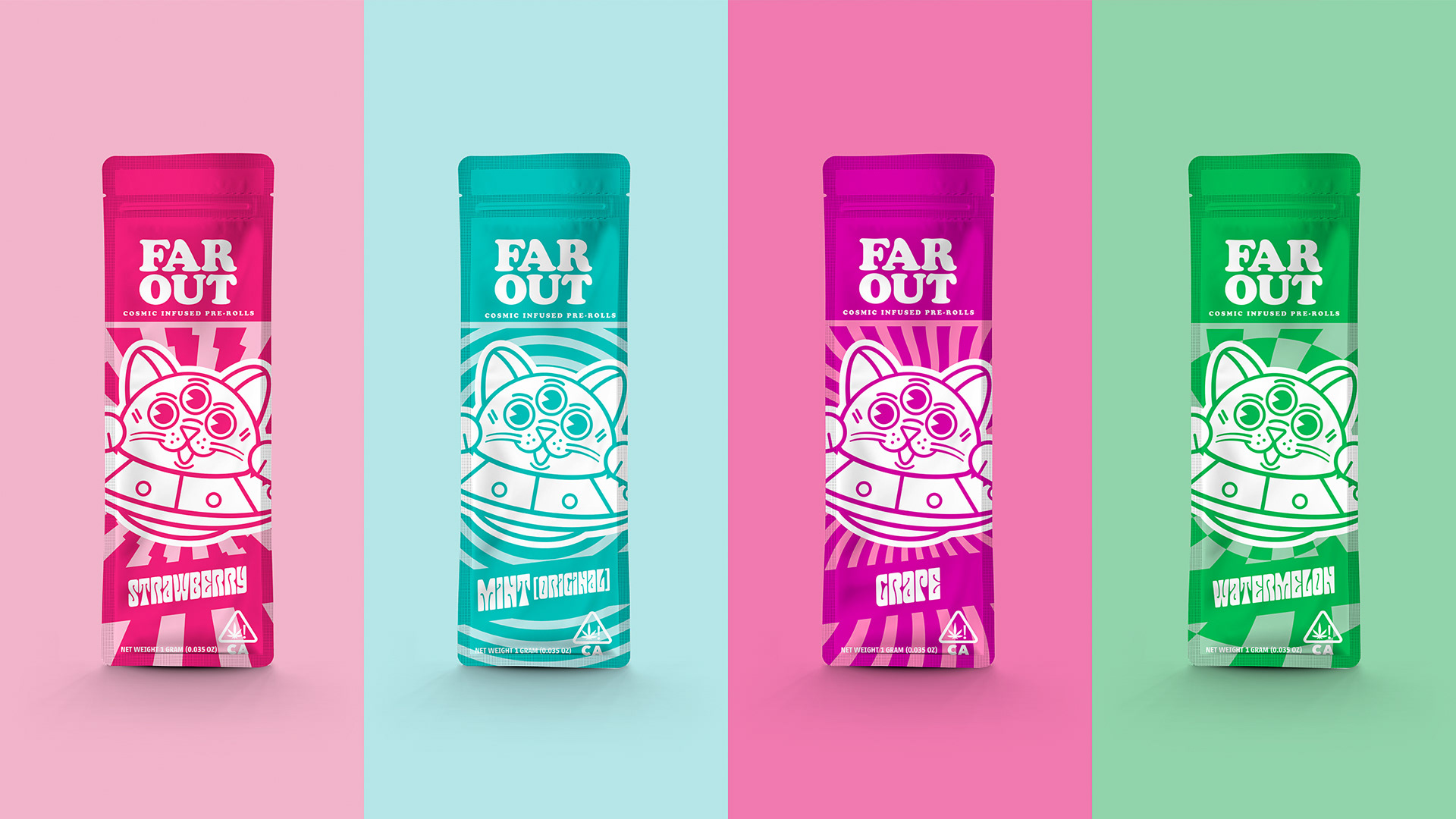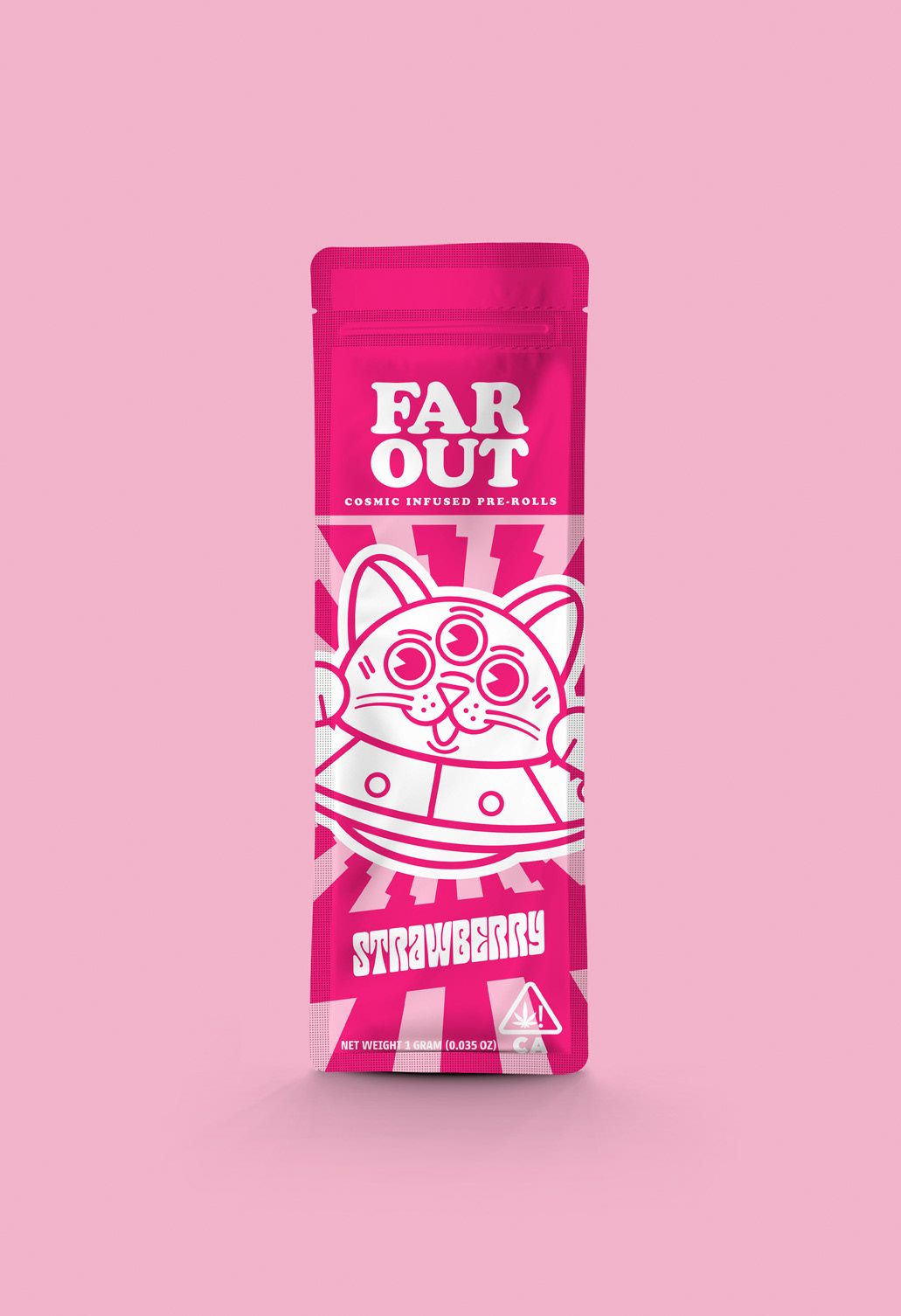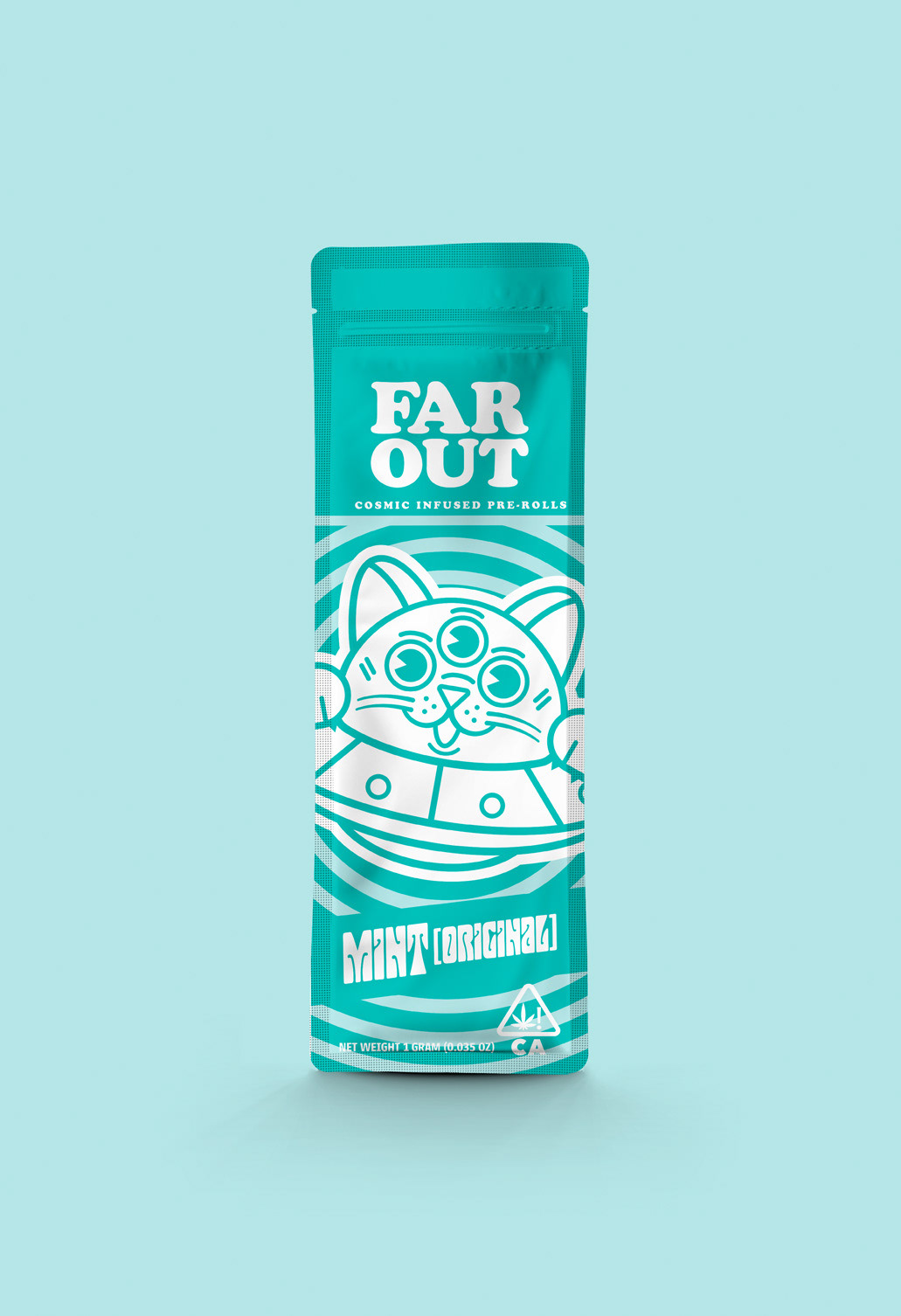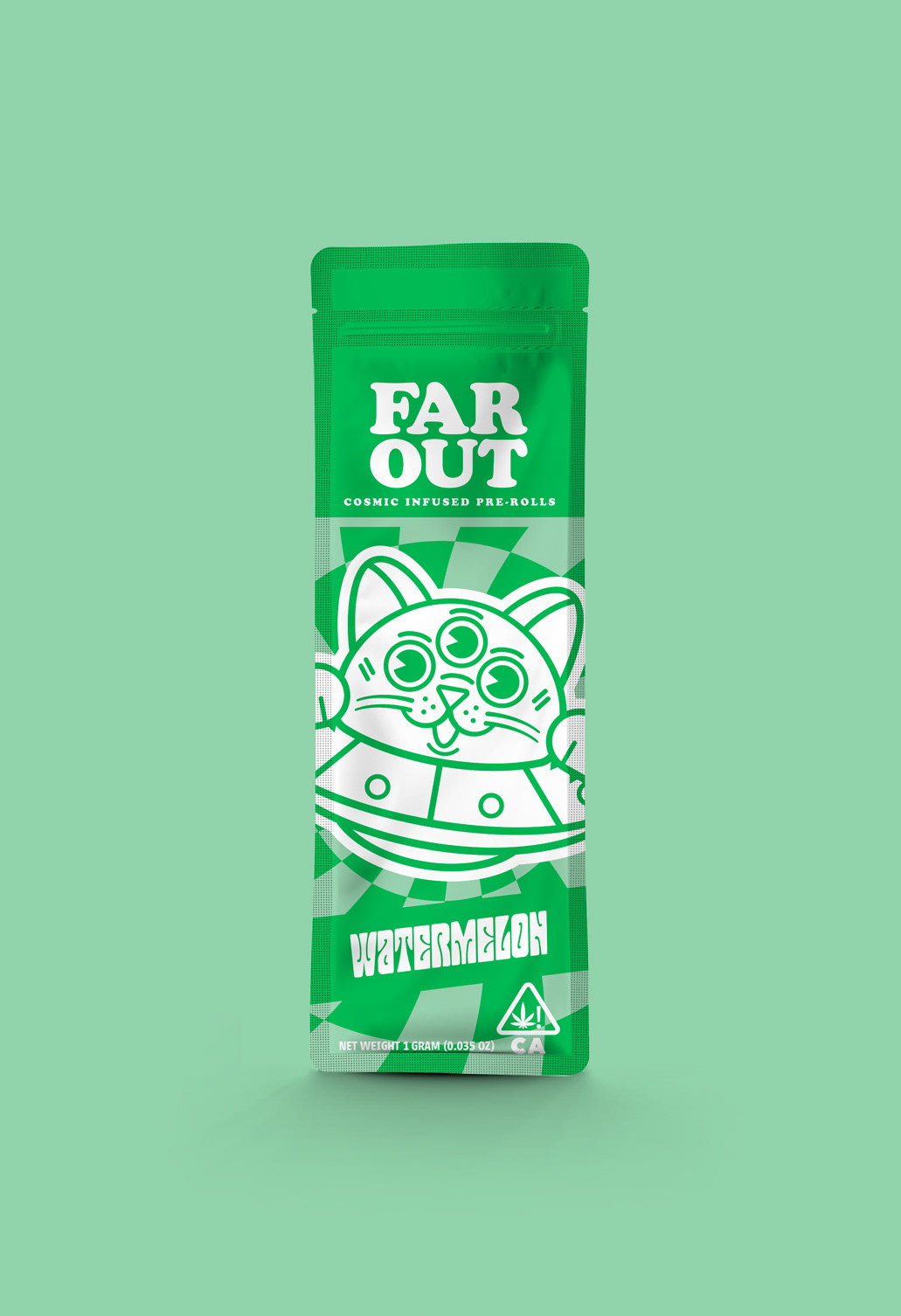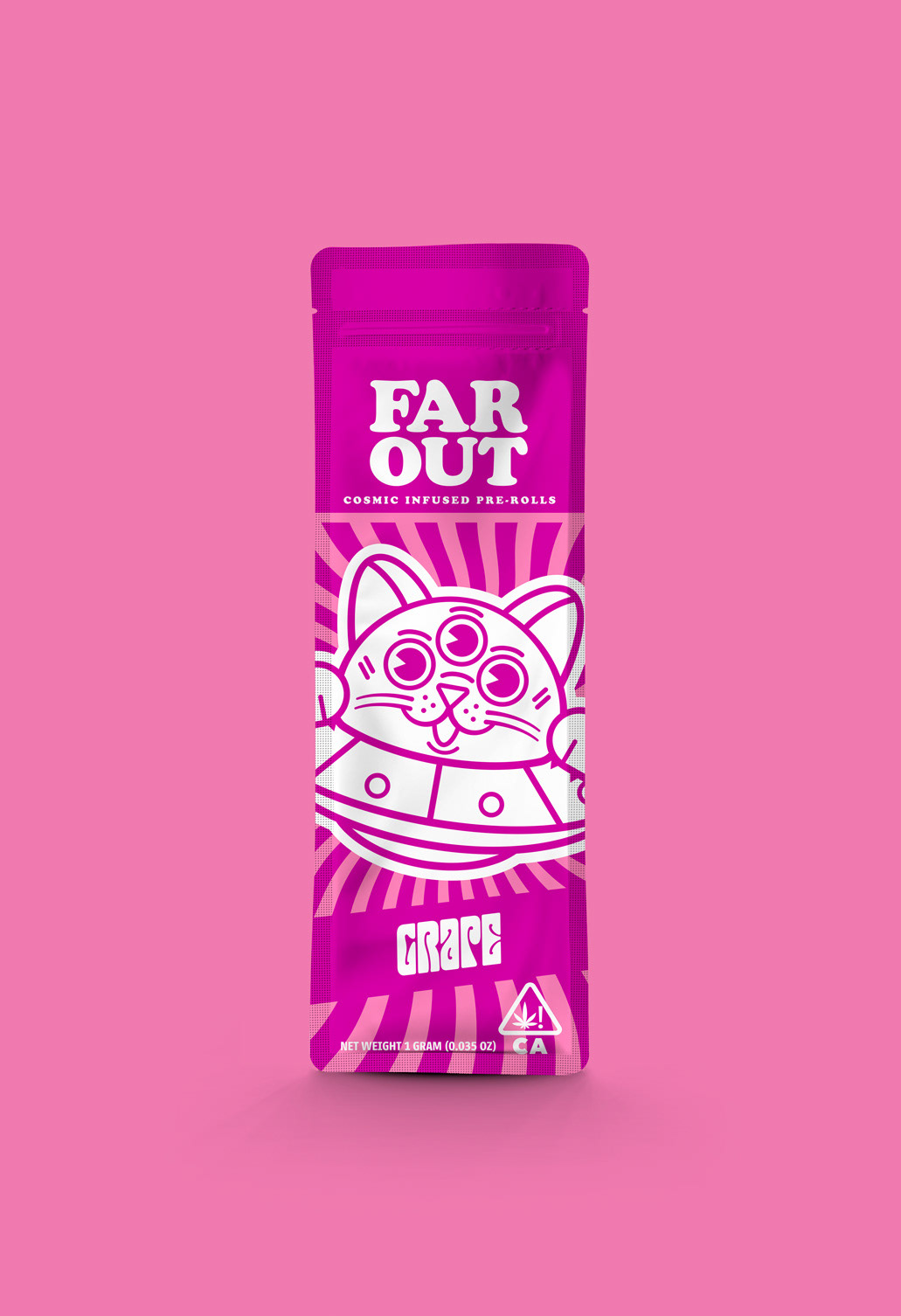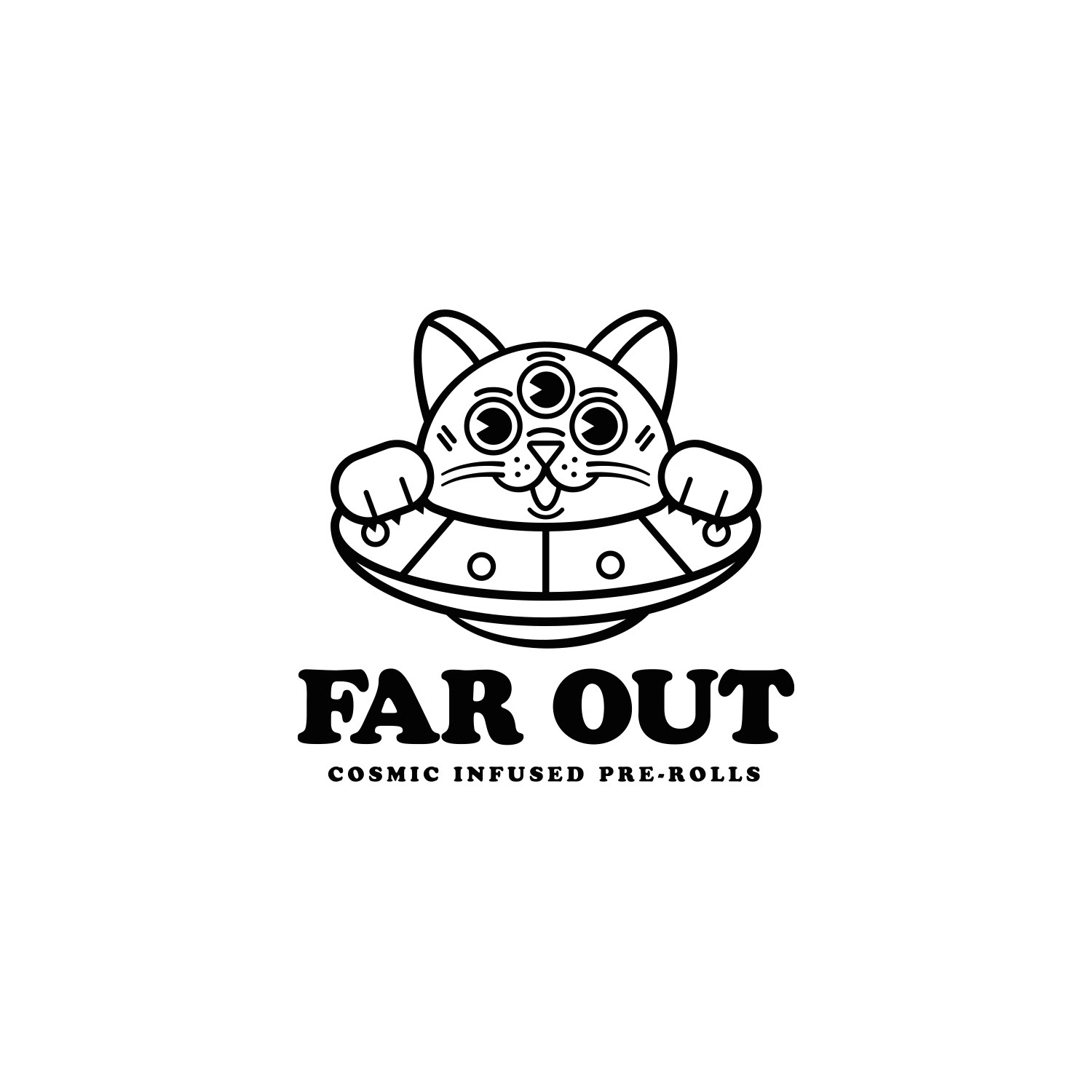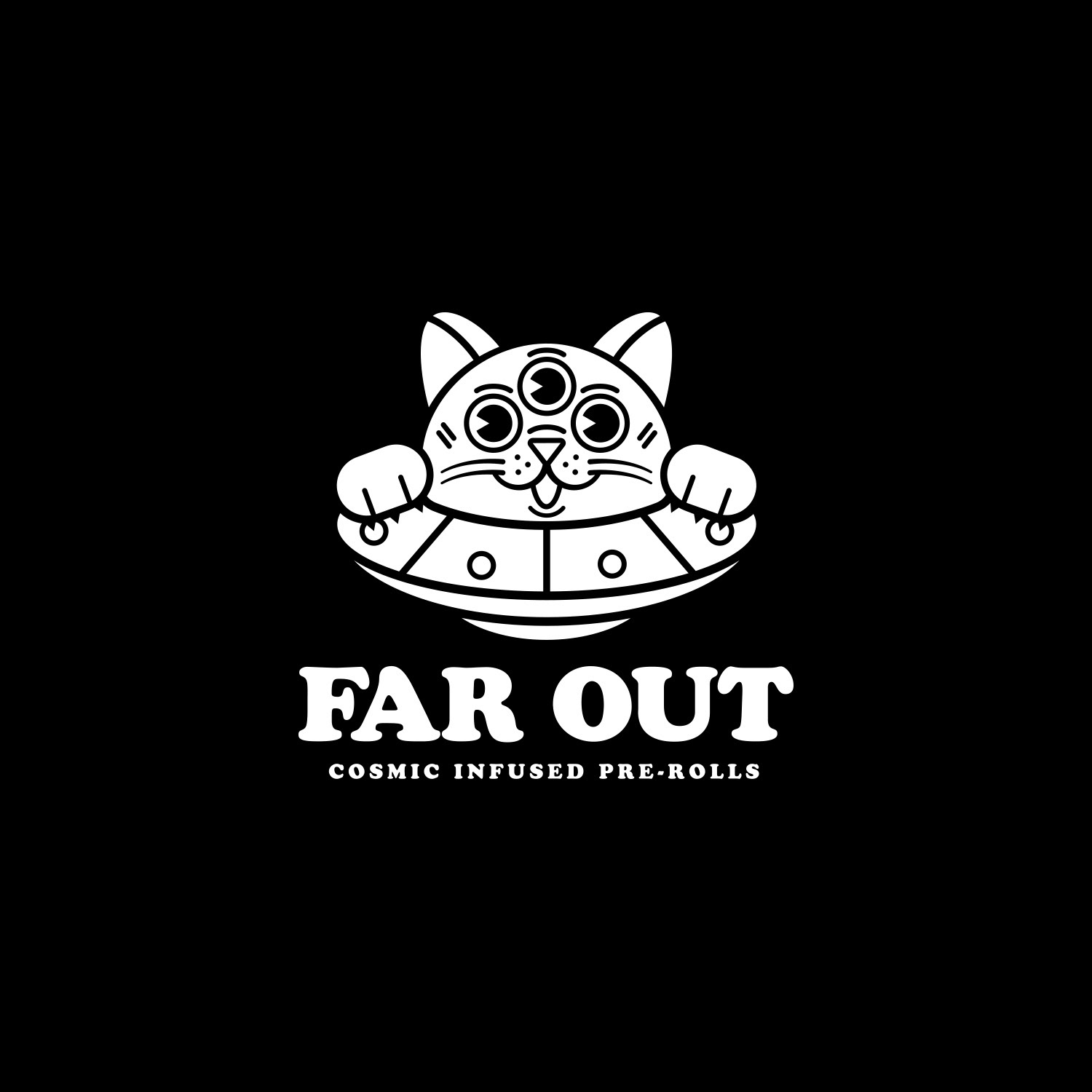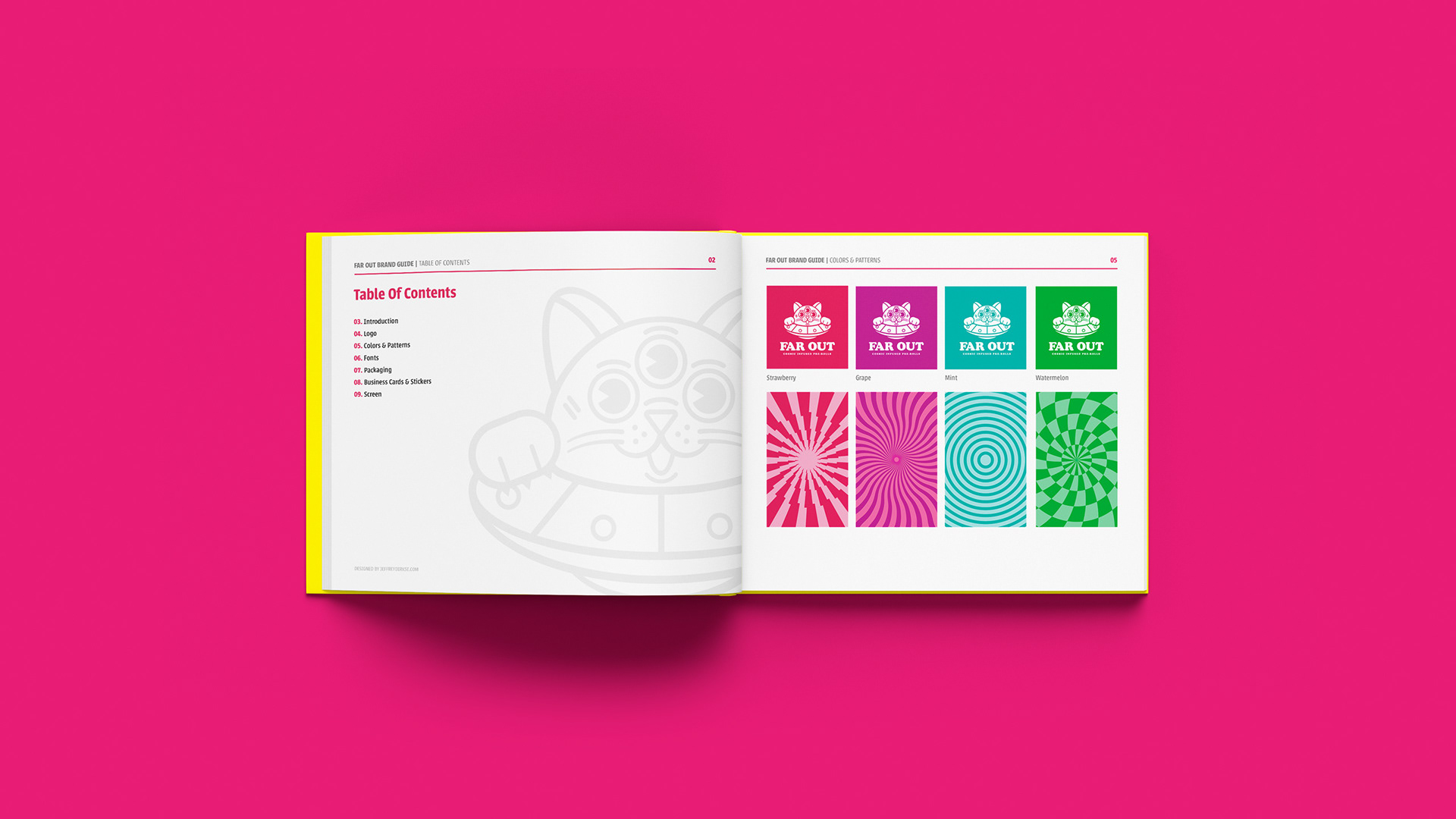 In earlier days, Ca

nnabis was delivered through mail. Inspired by history we embedded this idea of de

livery into post stamp business cards, that also fits the overal 'spaced out' theme.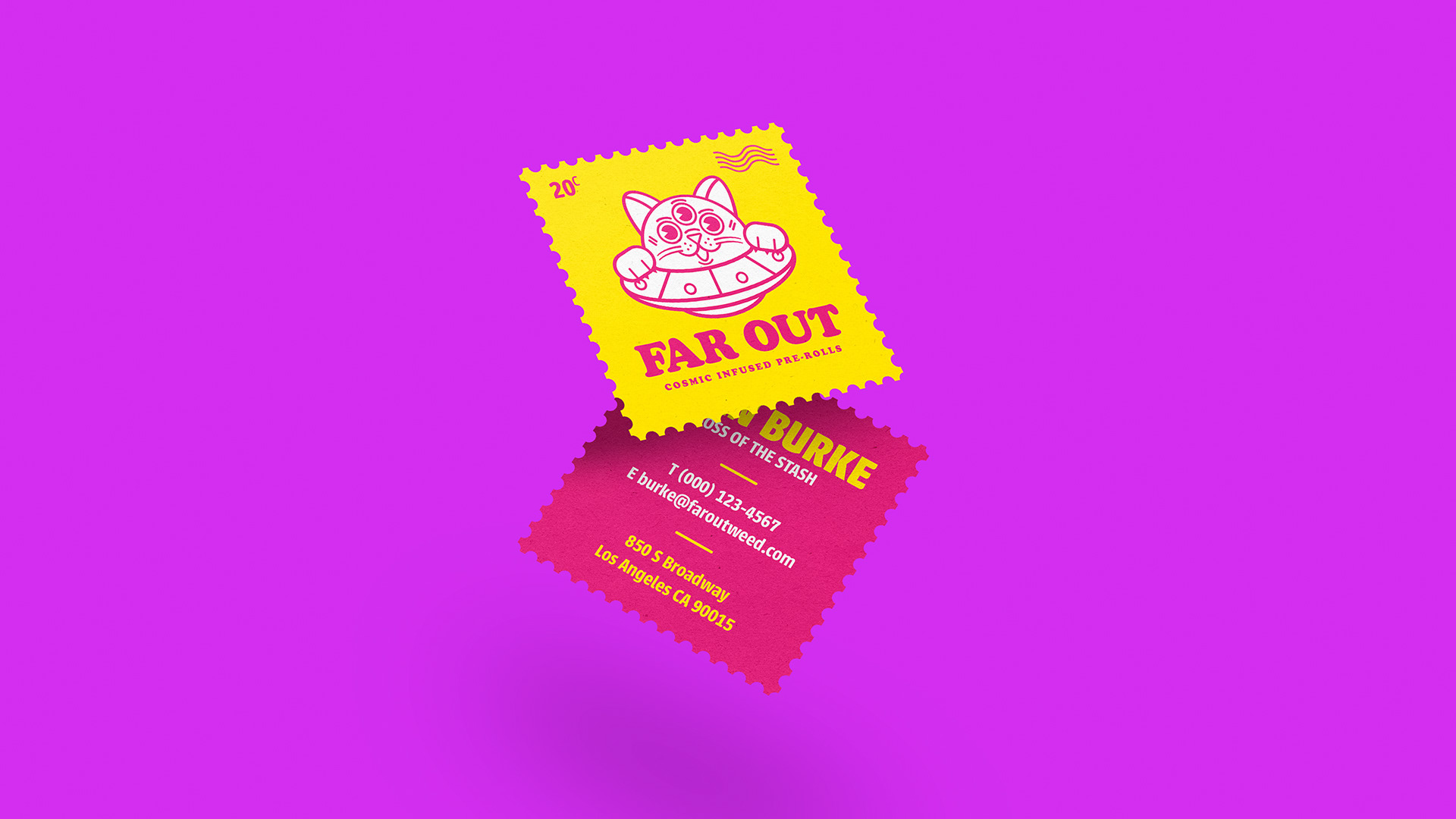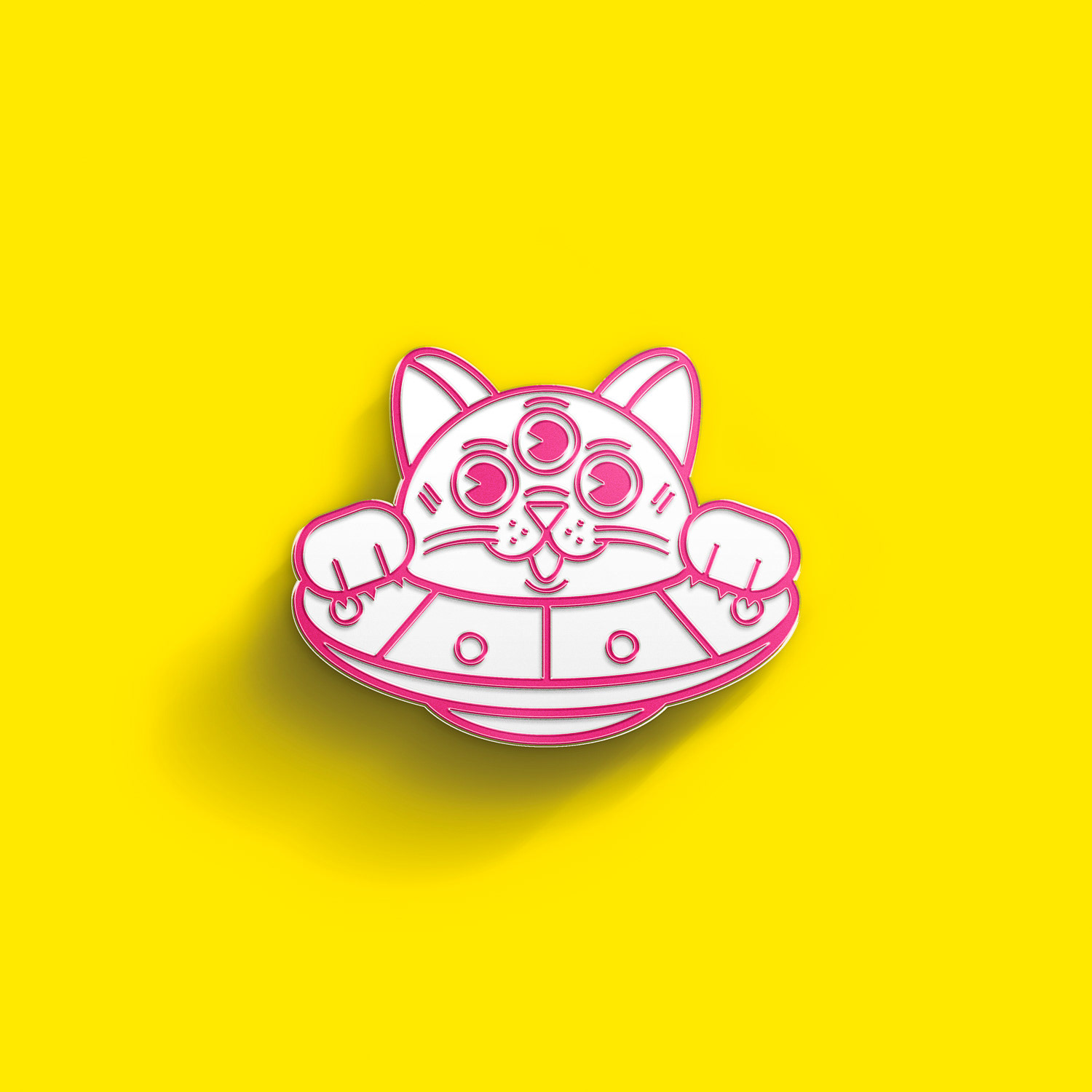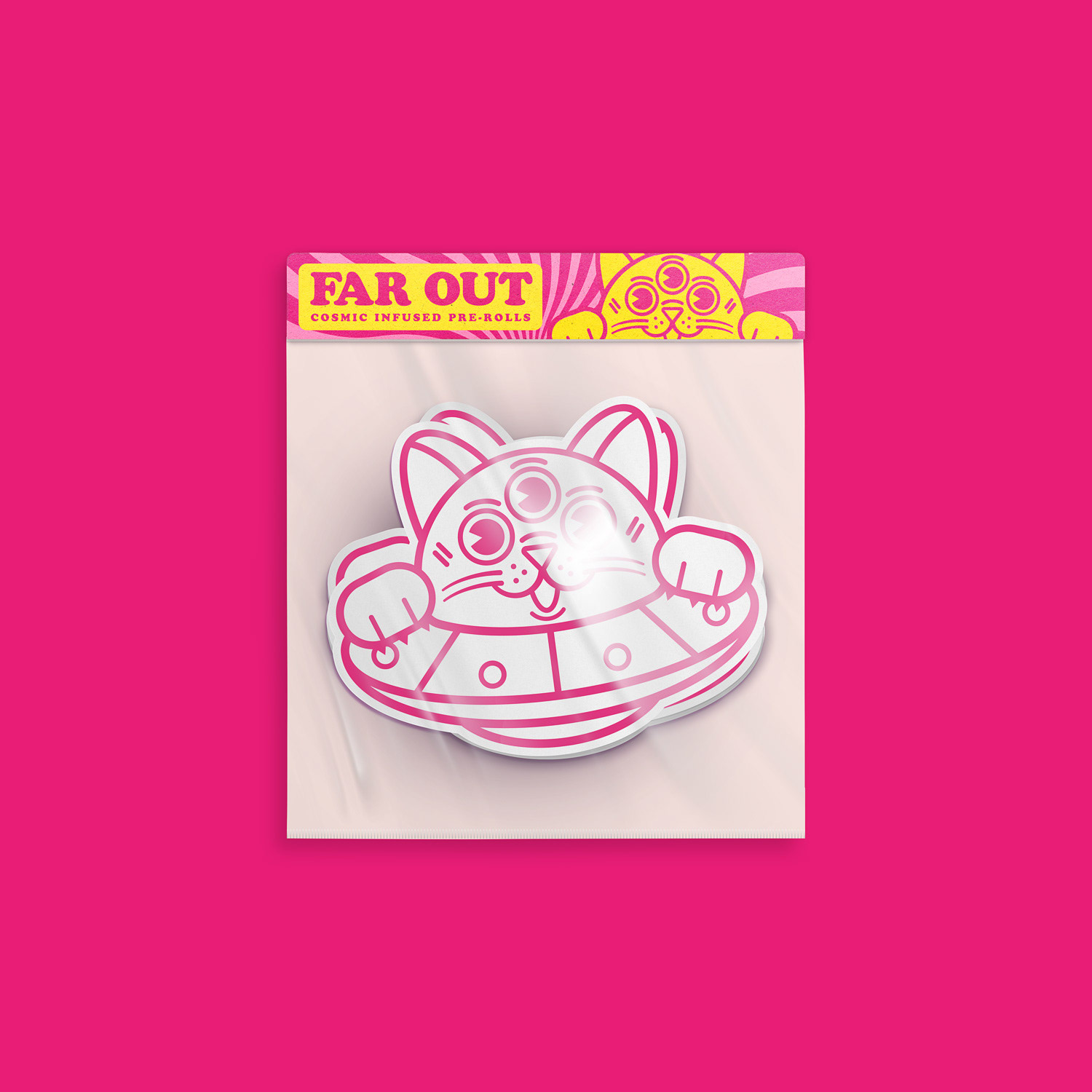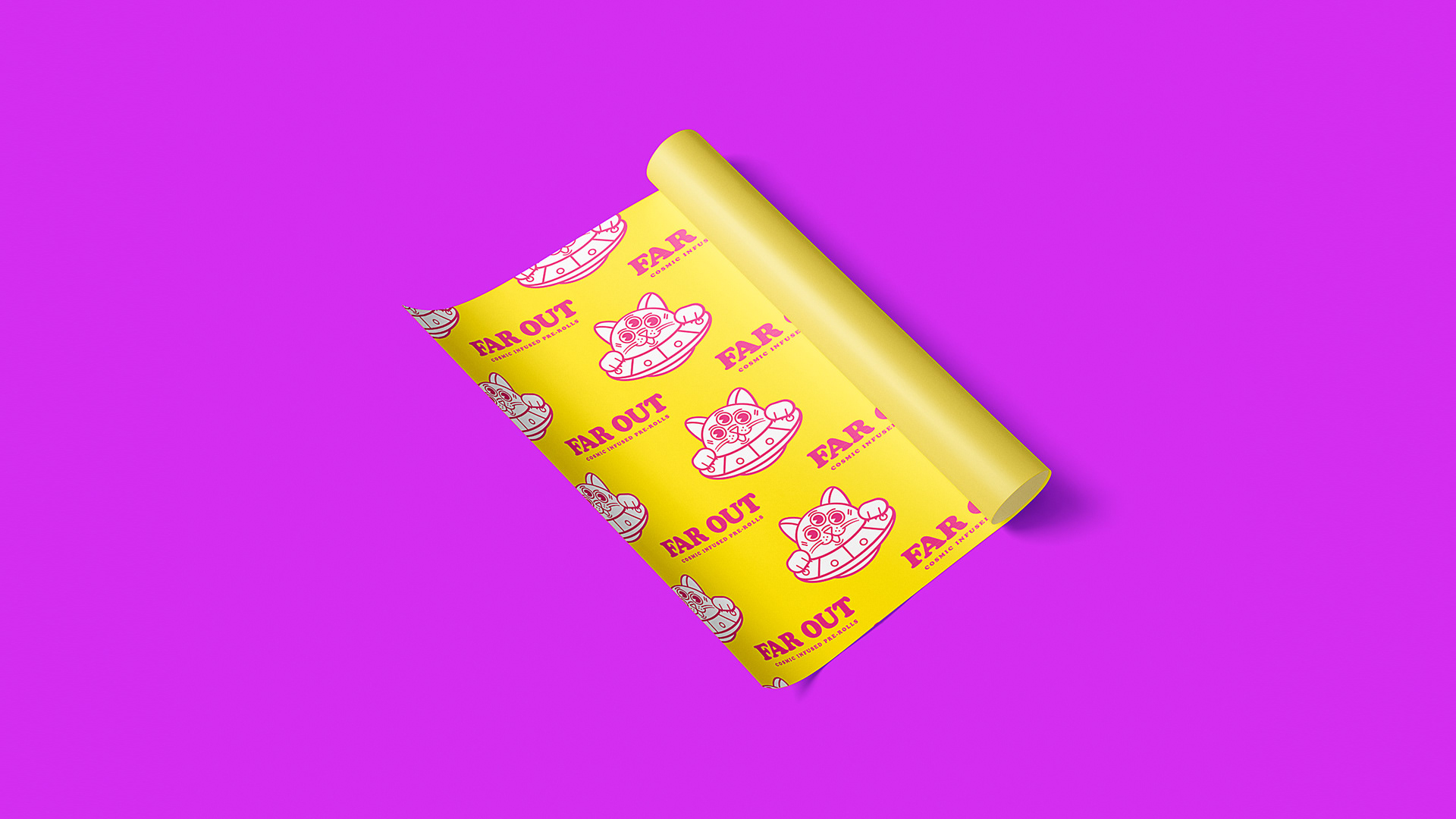 The Fist clothing line of Far Out is based on brand recognition as well as the first 4 flavors of the products. Its target audience are male and female.