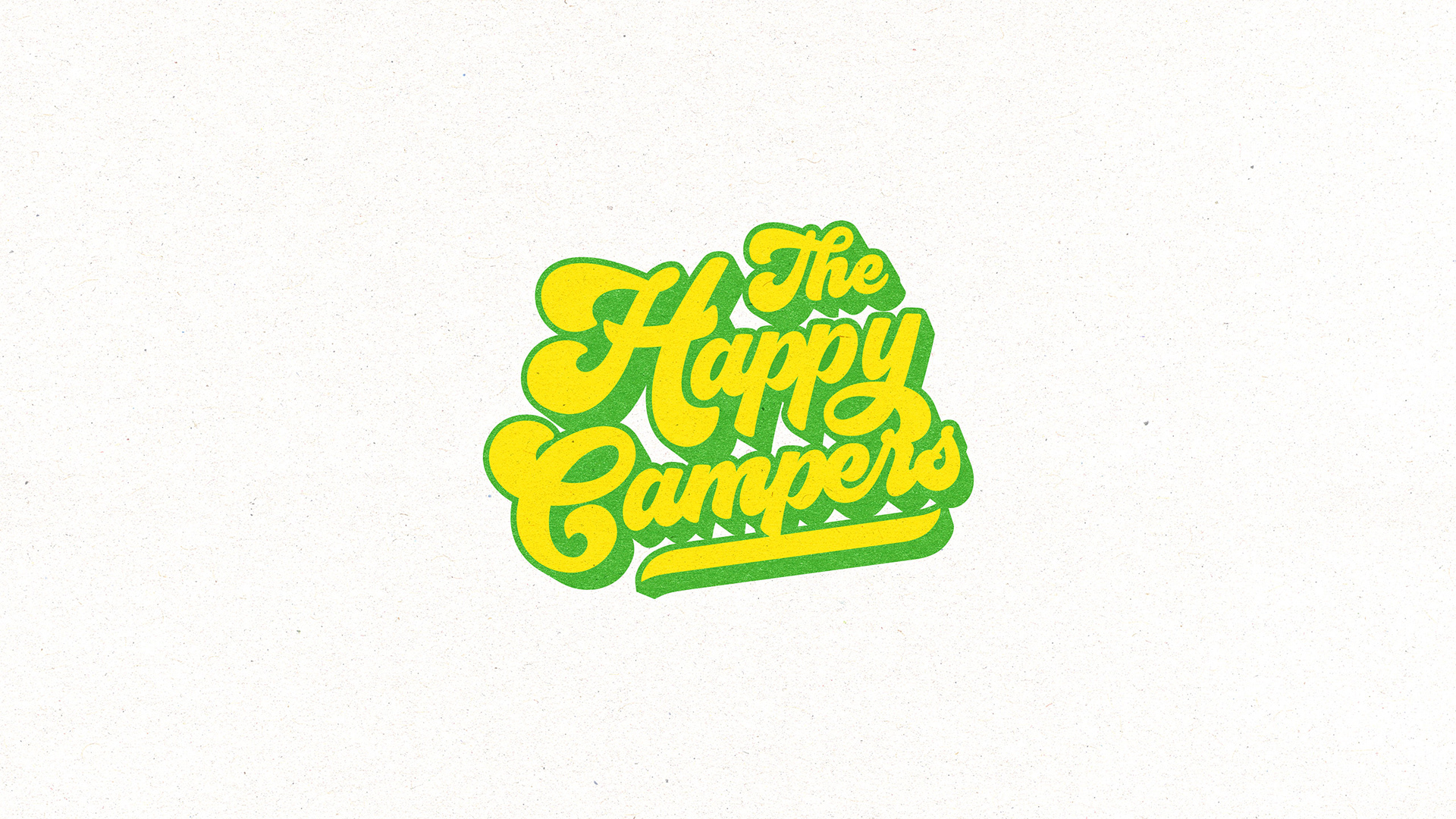 The Happy Campers approached me to rebrand their visual identity with a fresh new look. They already had a established brand but they wanted to focus on expending their reach. This included a logo re-design, multiple social media posts and merchandise designs.
Because of different time zones (USA) we mostly communicate during the end and beginning of our days depending on the time zone. The good thing about this was that I could present the work I did during the day, and continue the next morning.
The goal for 'The Happy Campers' was to rebrand the existing identity while maintaining the already established vintage vibe. It needed to capture the look and feel of the old logo, but it had to be presented in a new fresh reconisable way.
By maintaining the handwritten lettering as the main structure of the logo but redrawing it to better match the flow of the letters the client has a logo that is stronger in it's presentation, but also works as a responsive logo as well. Designing a THC icon gives the brand an extra edge.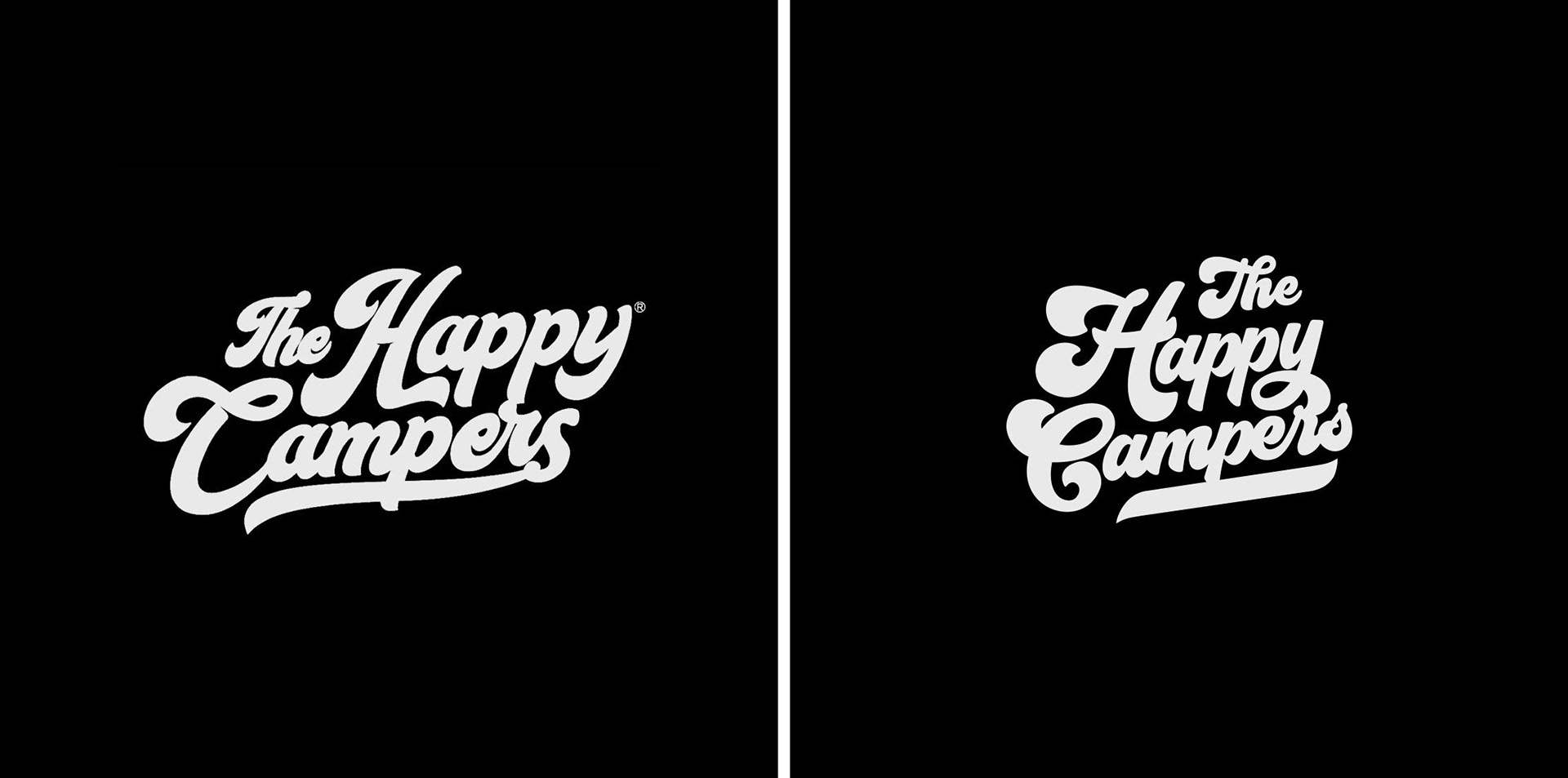 The rebranded Style Guide includes a 12 page booklet structure with: the mission and vision, the logo with responsive variations, fonts and colors, icons and a seamless pattern.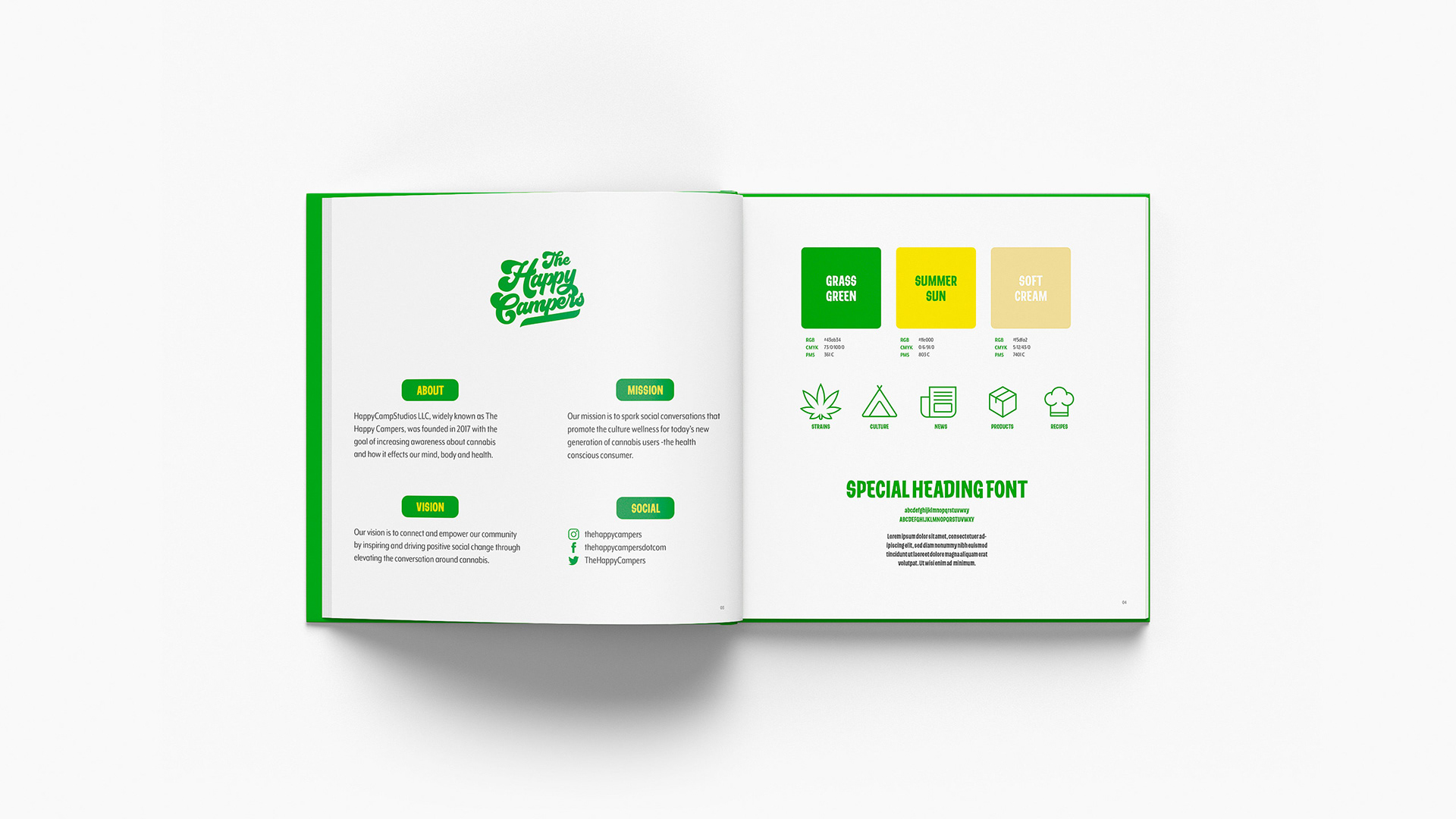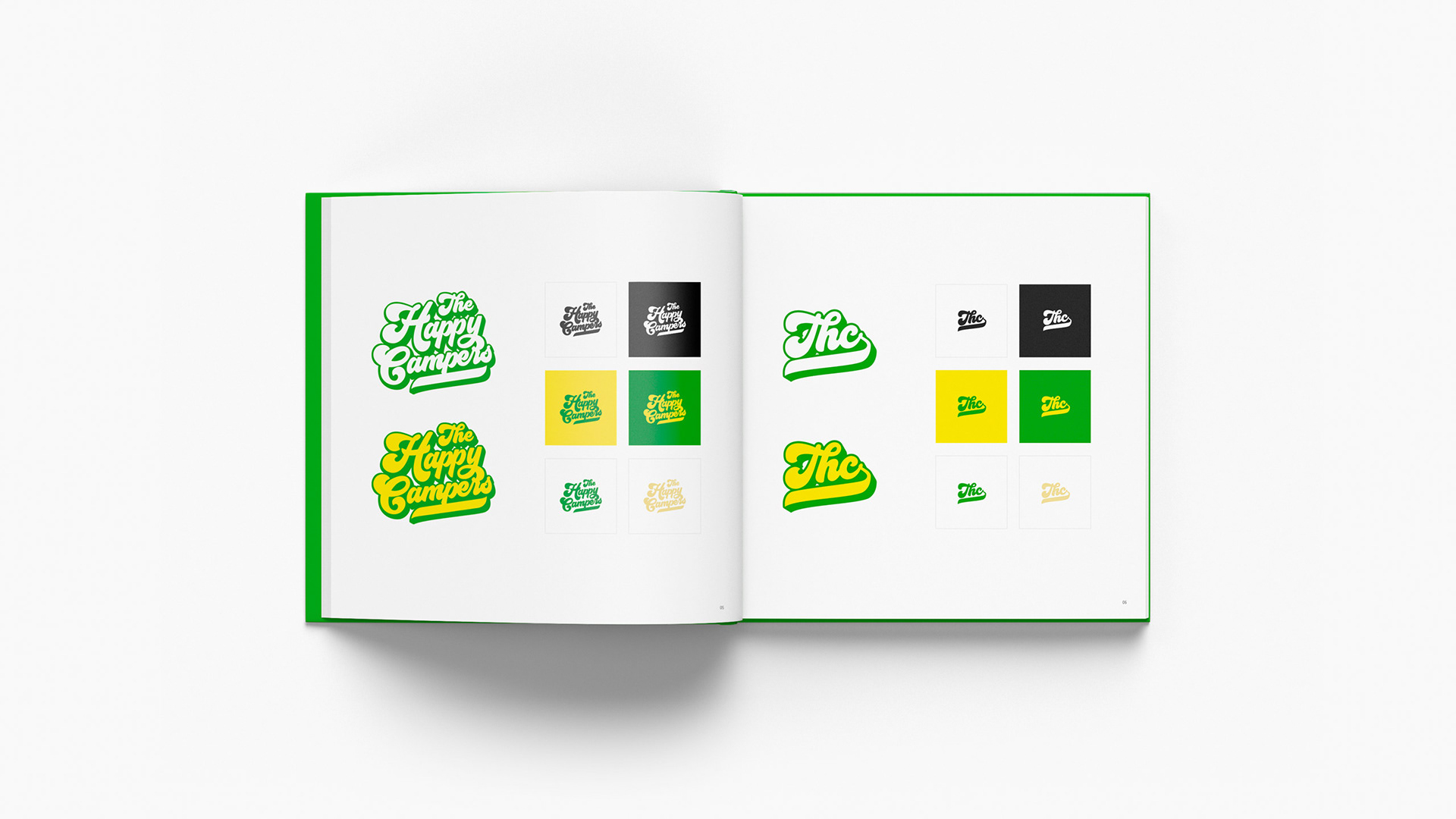 The line of products consist of Merchandise, Stickers, Enamel Pins, as well as a updated website and Social Media templates to promote news and articles.
​​​​​​​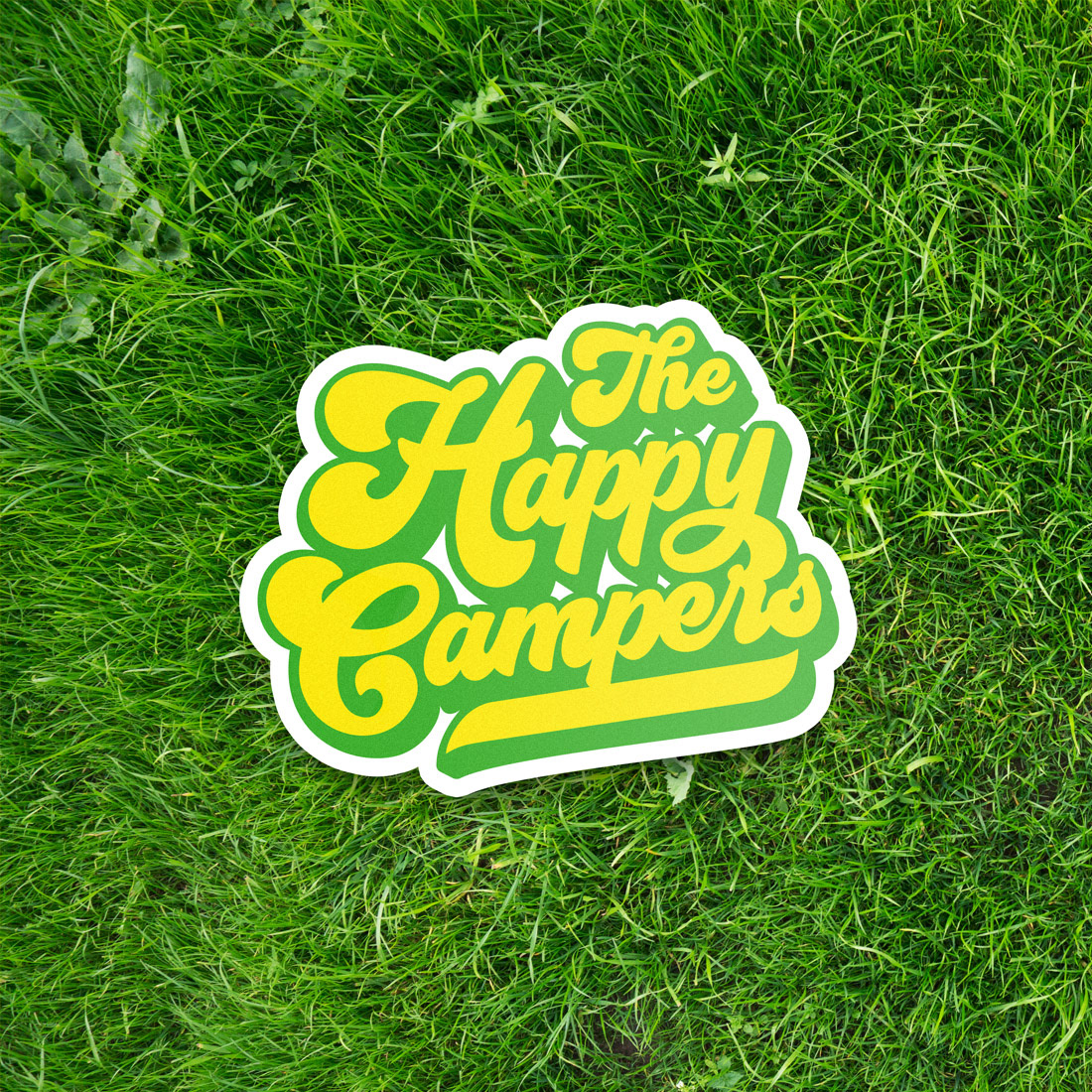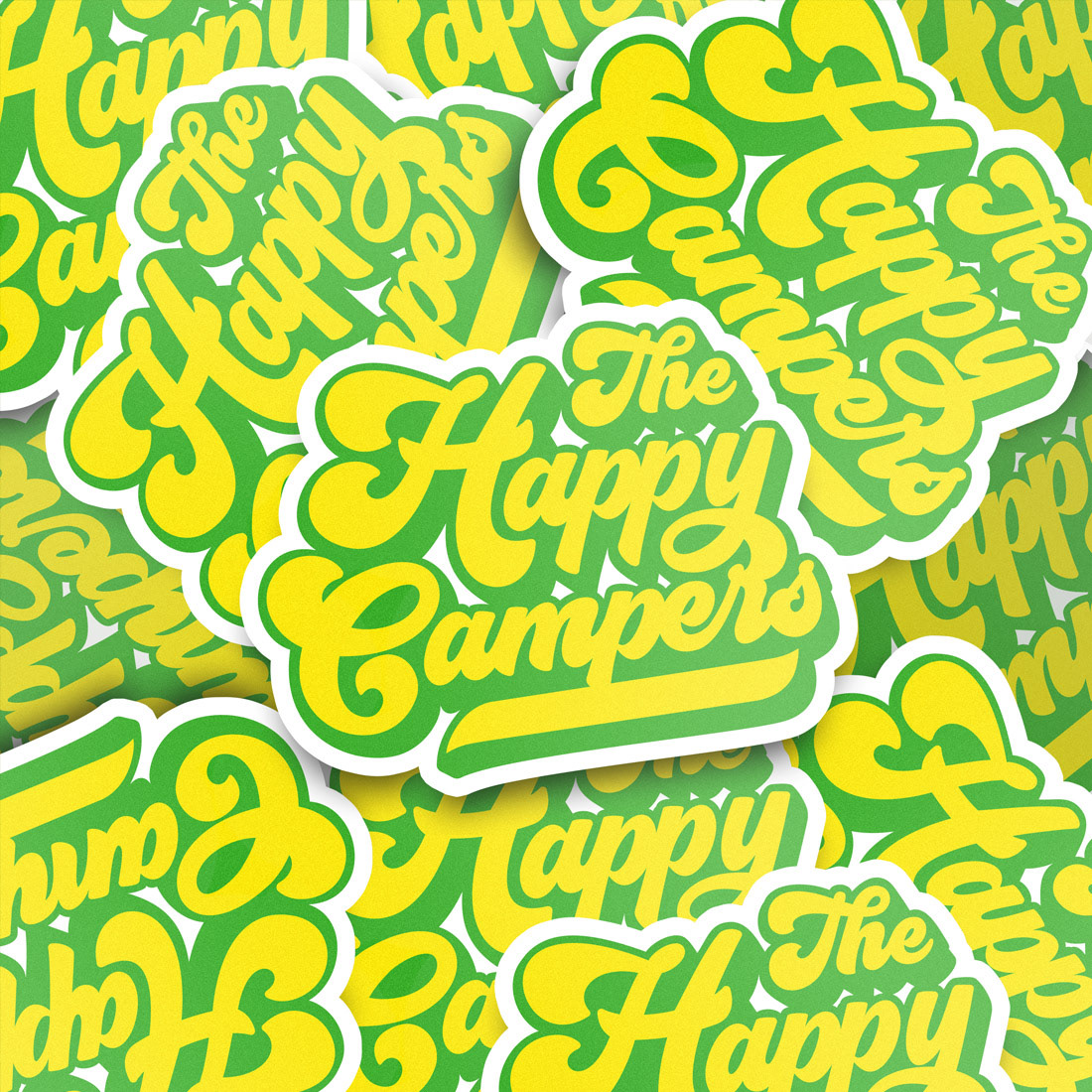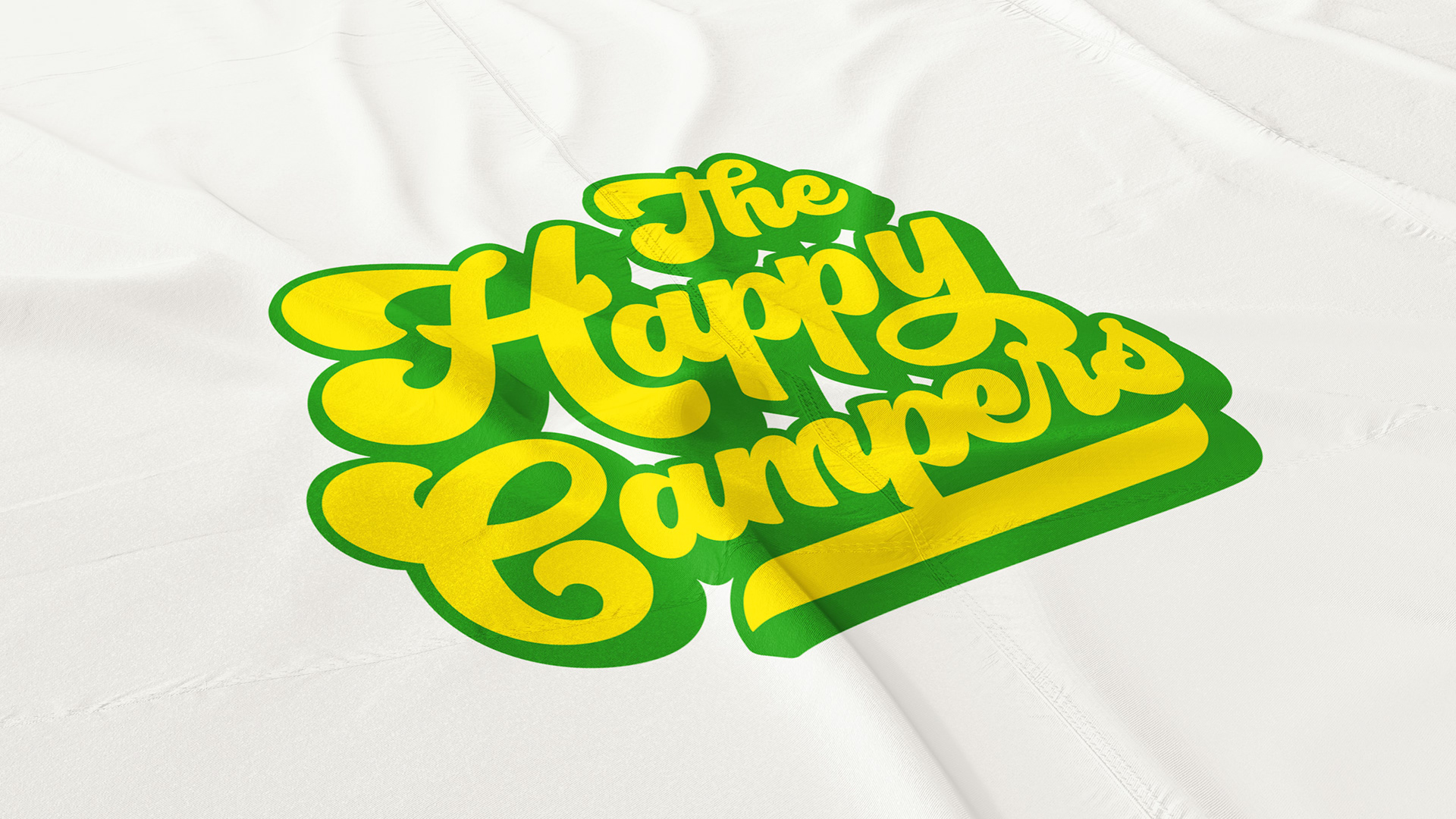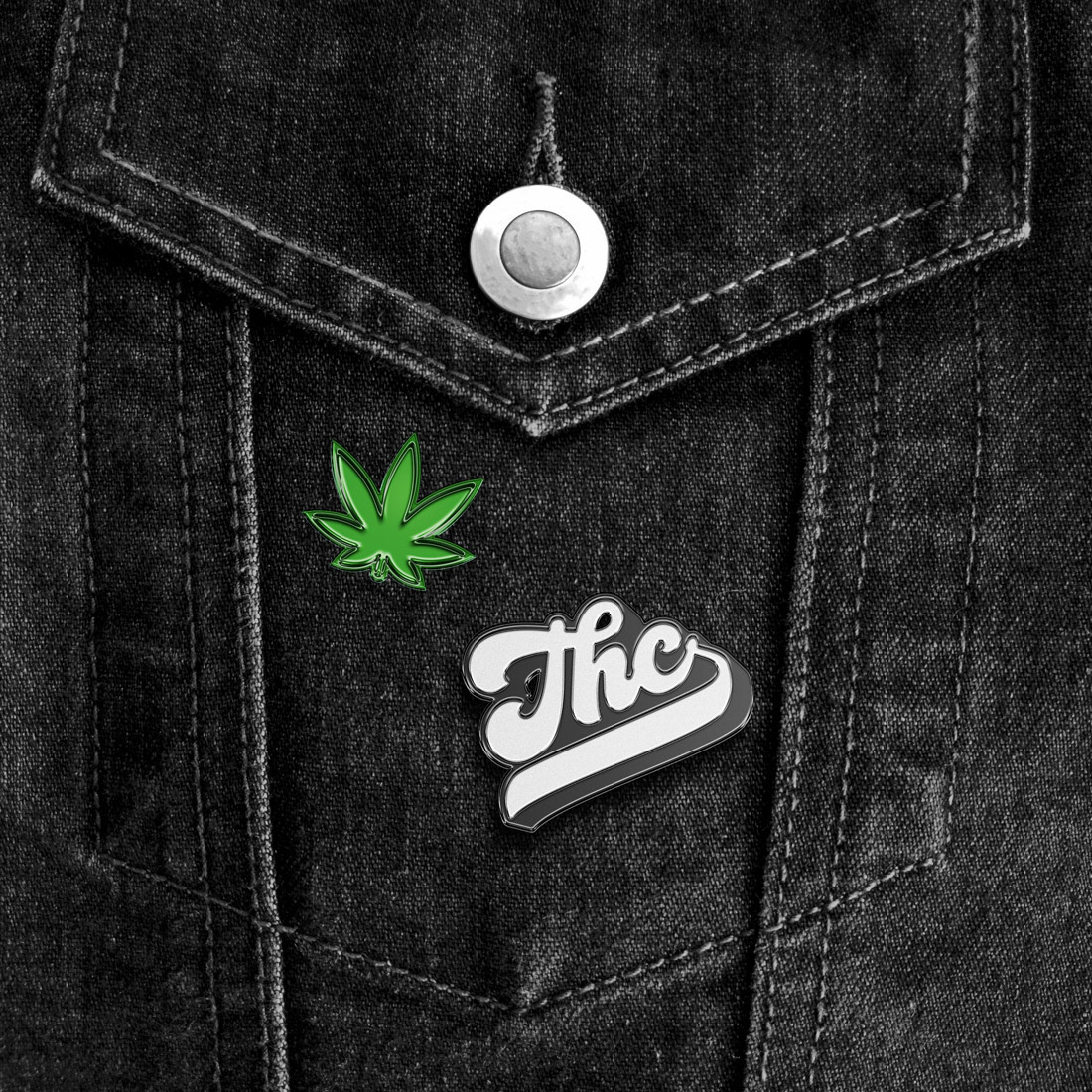 "Jeffrey is a design genius! He really listens to his clients and understands their unique needs. In my case, we worked together on my cannabis company's rebrand, The Happy Campers. 
I appreciate that he provided an explanation as to why when it came to his direction. He's more than a designer, he's a teacher as well. The end result of everything fell into place perfectly. 
Highly recommend!"
Ayman Hassen - Founder of The Happy Campers