Xu Noodle Bar is a Restaurant based in Tilburg, The Netherlands. Run by a young and enthusiastic team, Xu asked me to design and develop a new Brand Identity that

connects

wit

h their young audience whi

le maintaining a recognizable love for Asian Food and culture. Alongside, Xu also asked me to re-design their Merchandise brand "Send Noods".
Xu launched their Brand in 2019 in both Tilburg and Eindhoven, The Netherlands. It's a family owned Restaurant with both founders having a big appreciation for Asian culture. One of their favorite objects is a Lucky Cat (Maneki Neko). We used this object as a logo to become the Brand's mascotte, which could then be linked to the Send Noods brand as well. 
• Connecting with the target audience
• Contrast in color palette
• Make Xu Noodle Bar and Send Noods recognizable as one brand
By starting with the main Brand Identity first we established the right look and feel that could then be translated to Send Noods. This way, Xu has the freedom to experiment with new merchandise designs while still presenting their own Brand's Identity.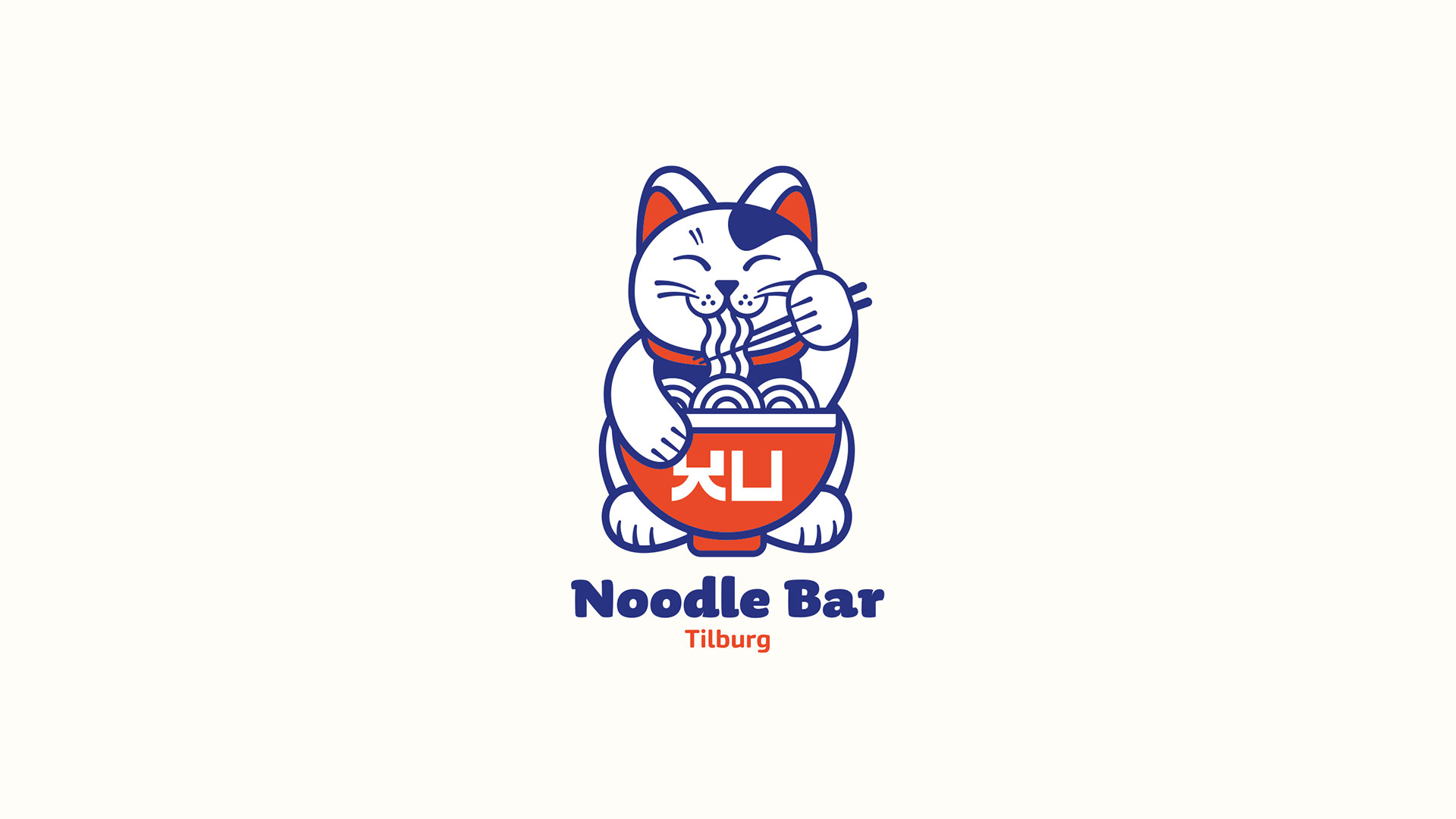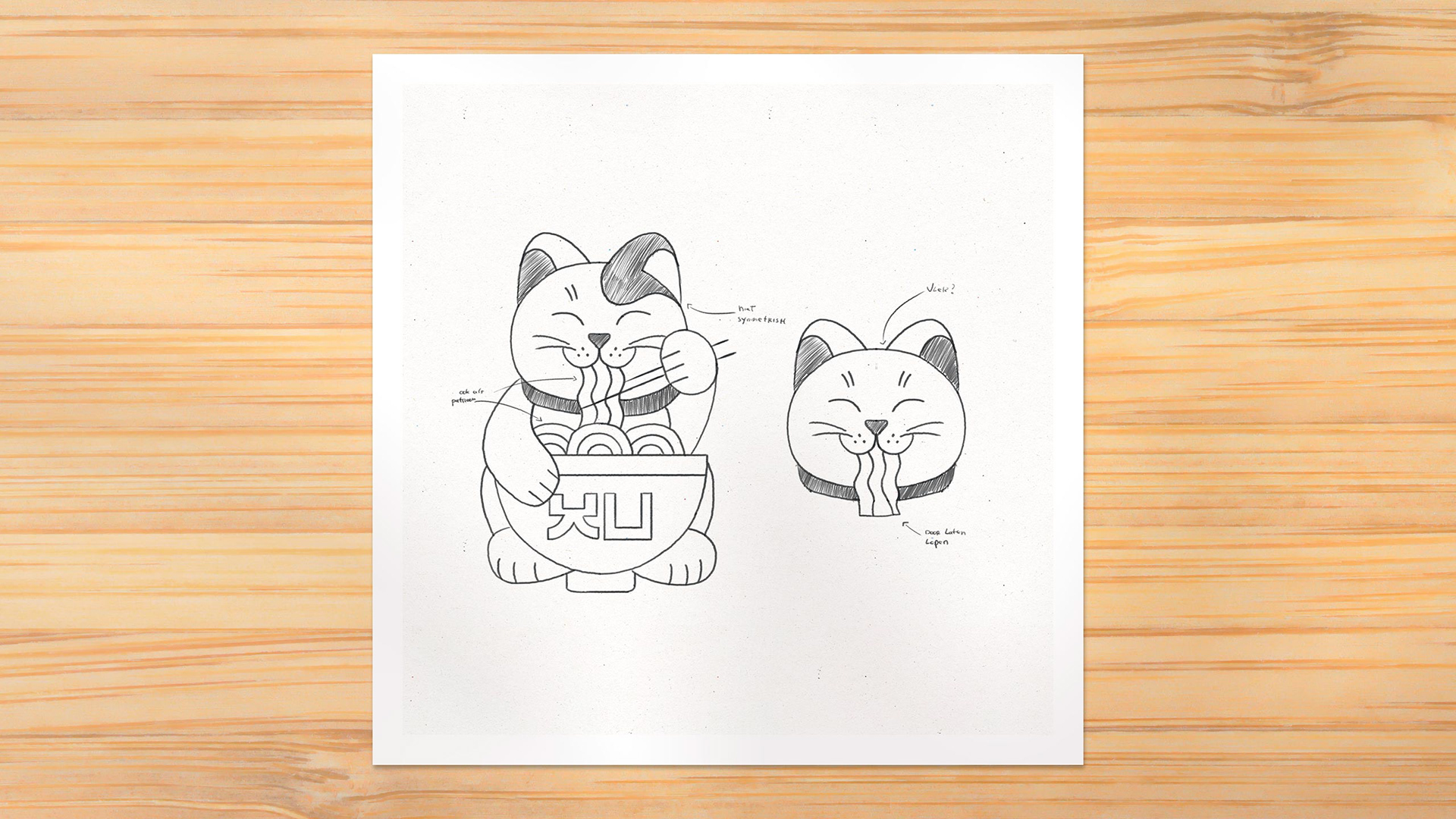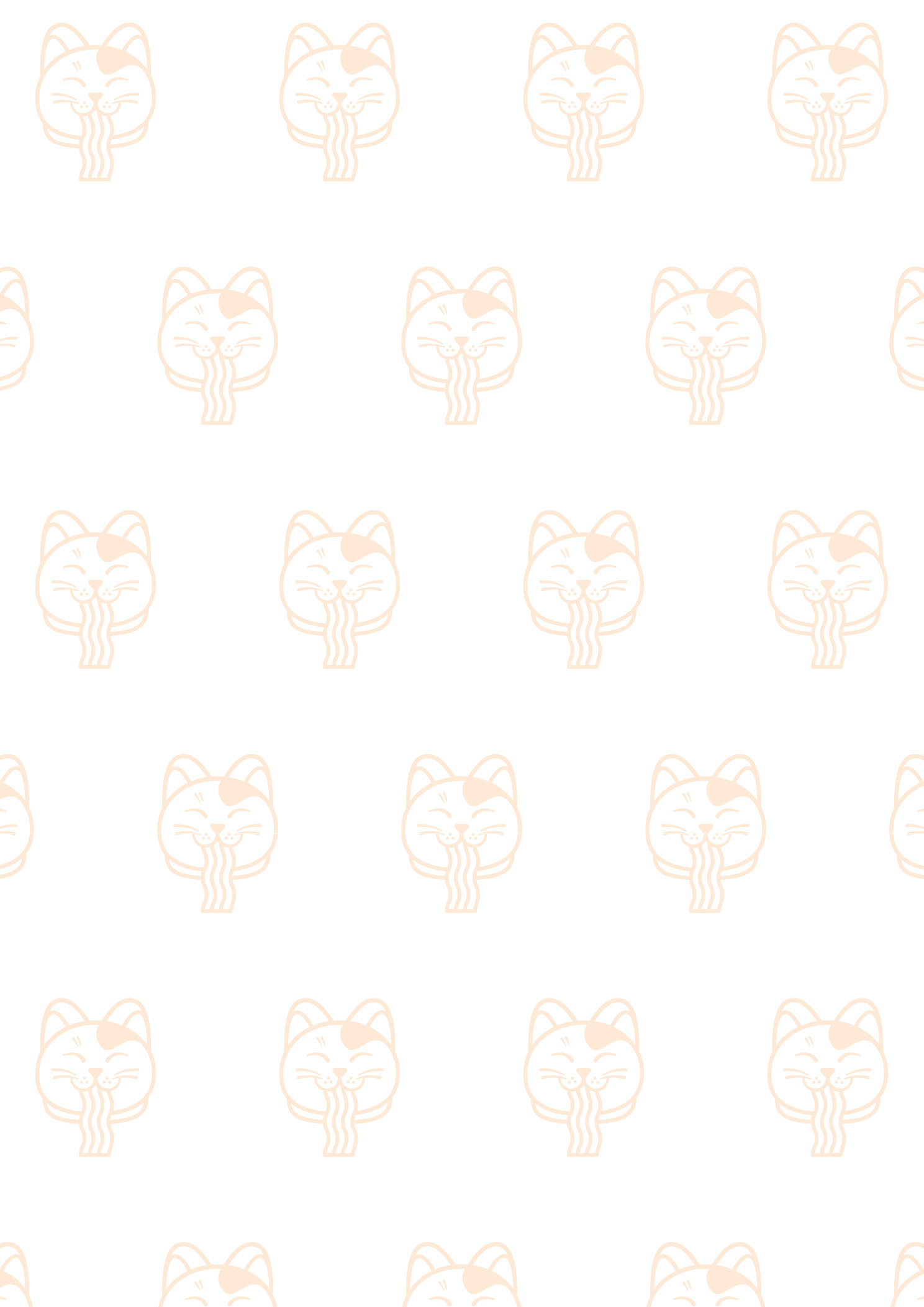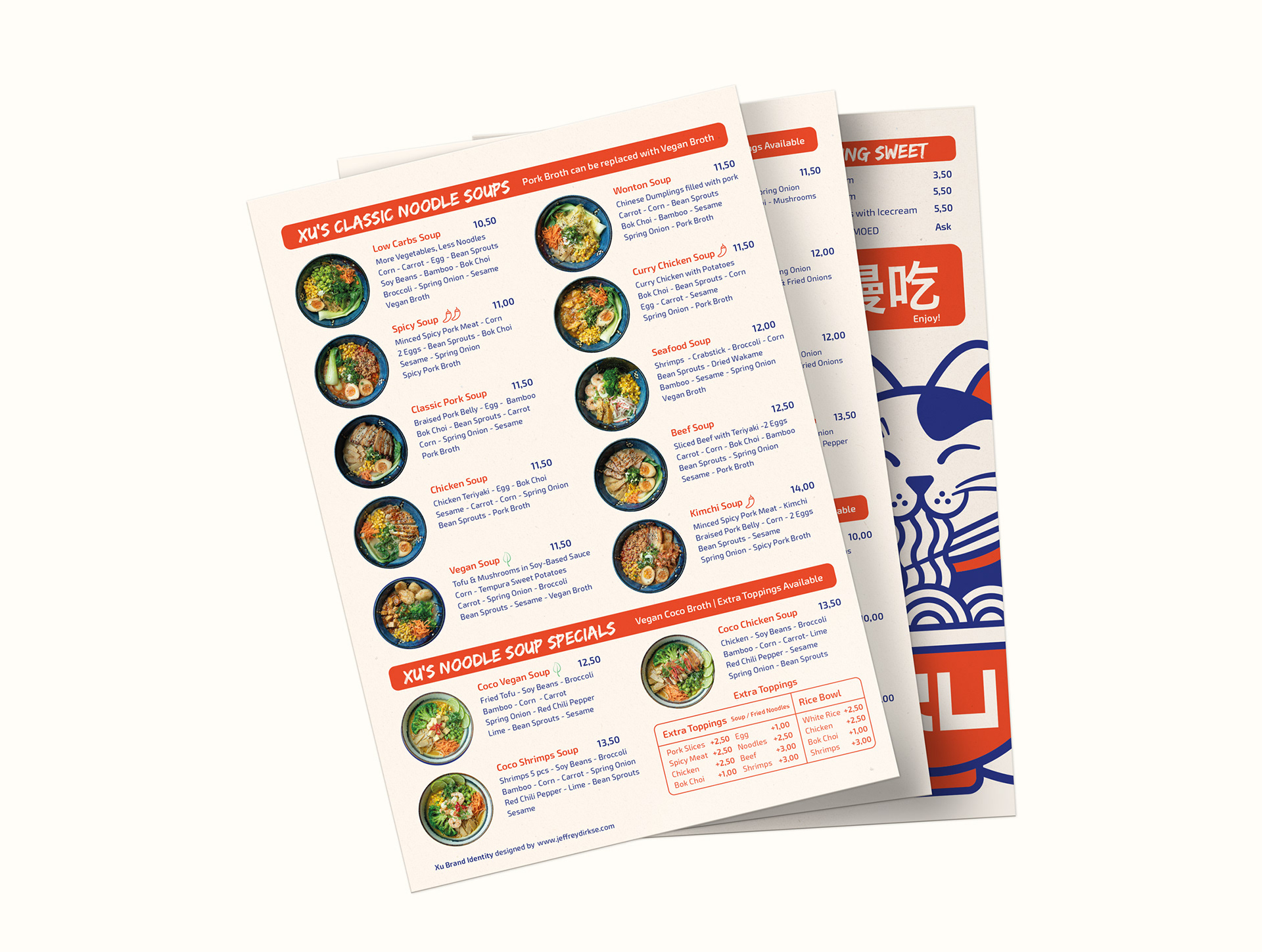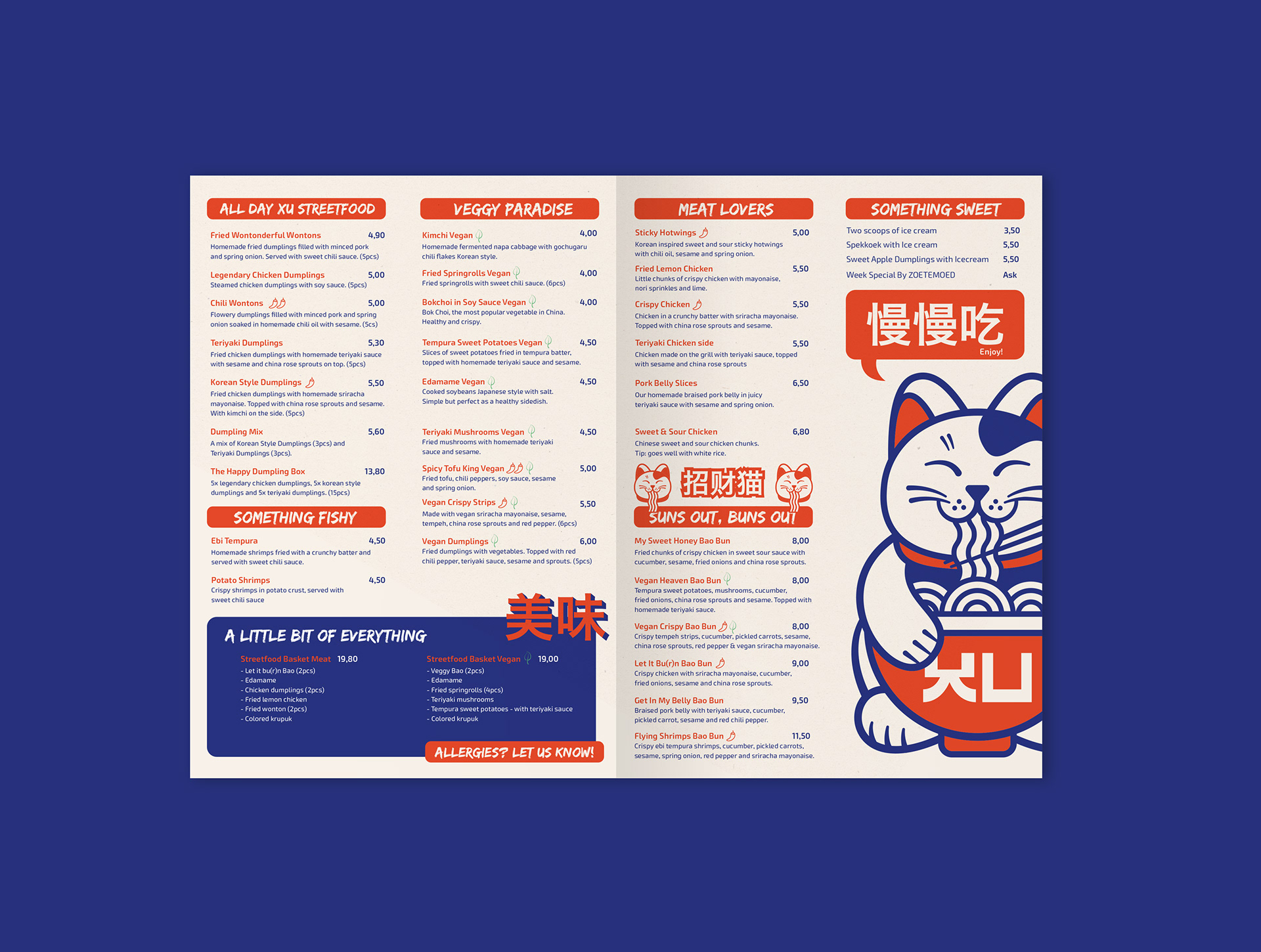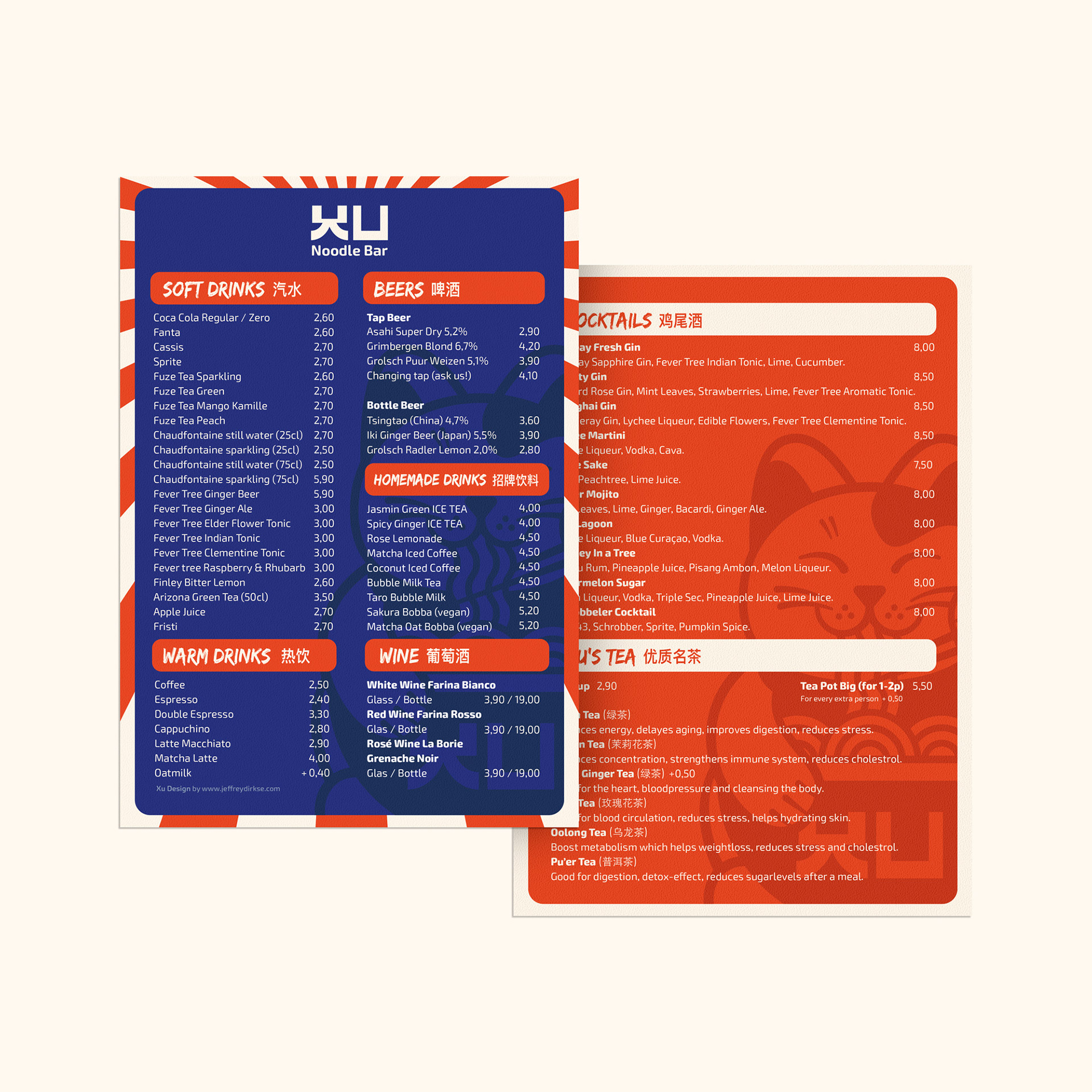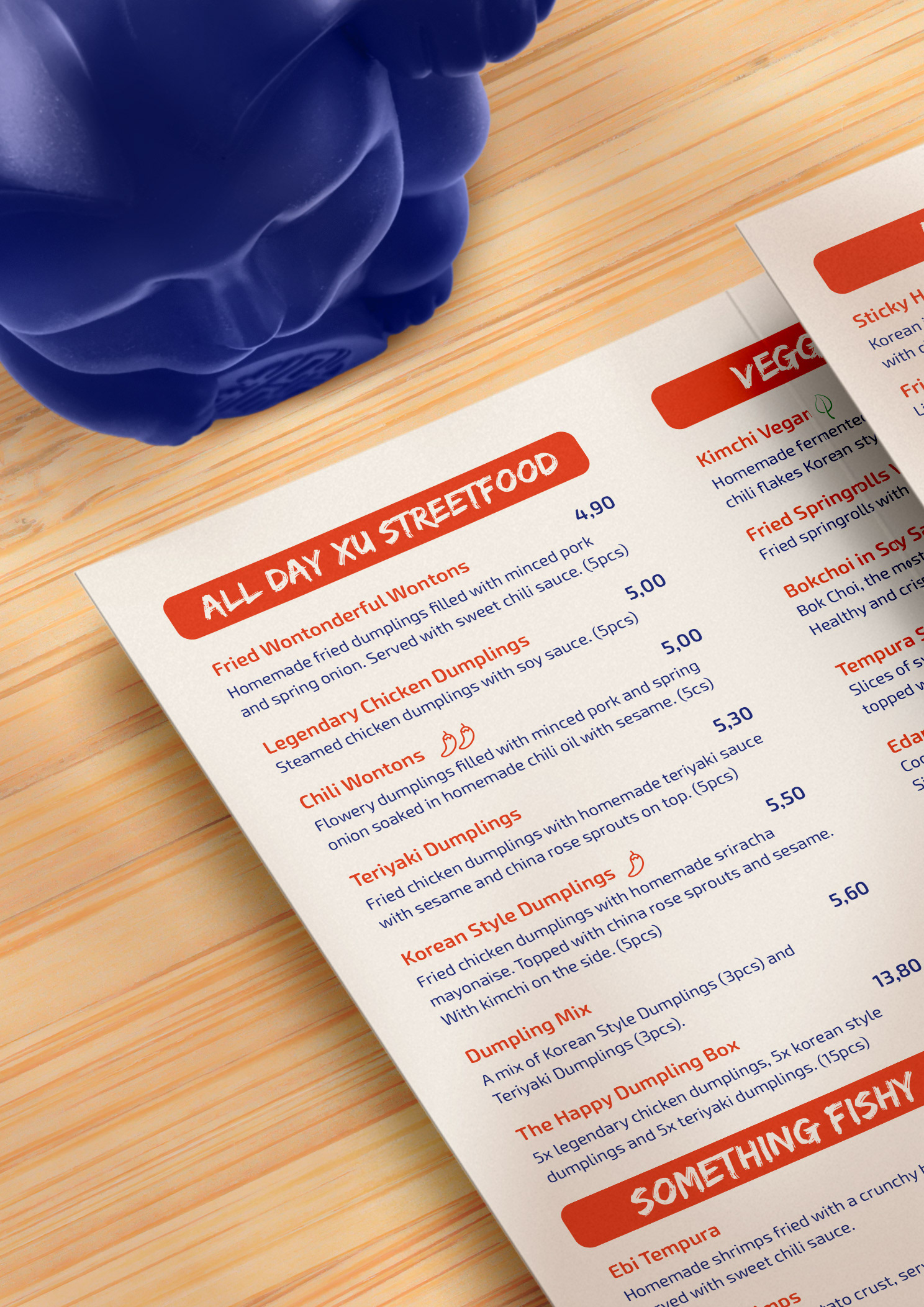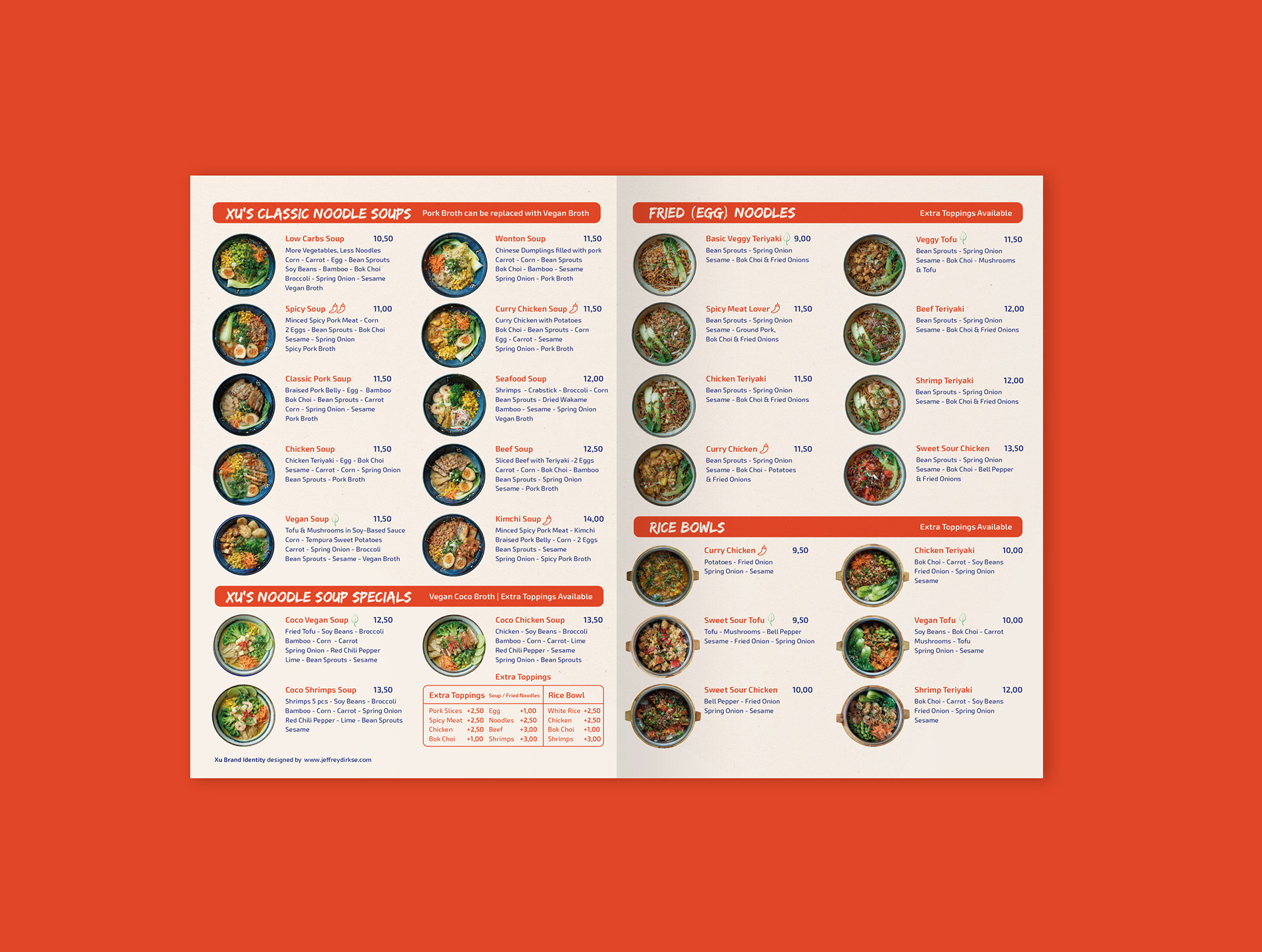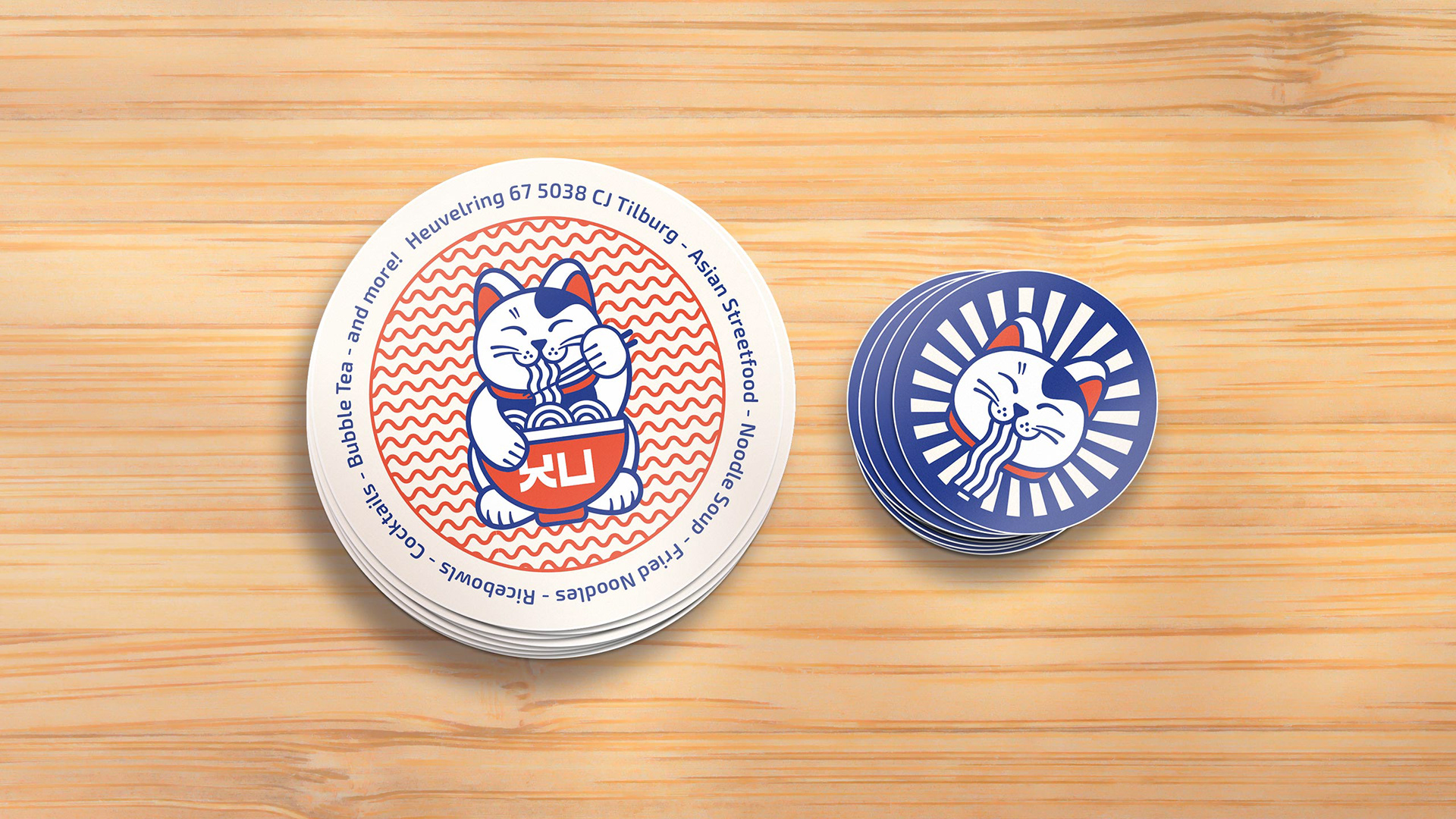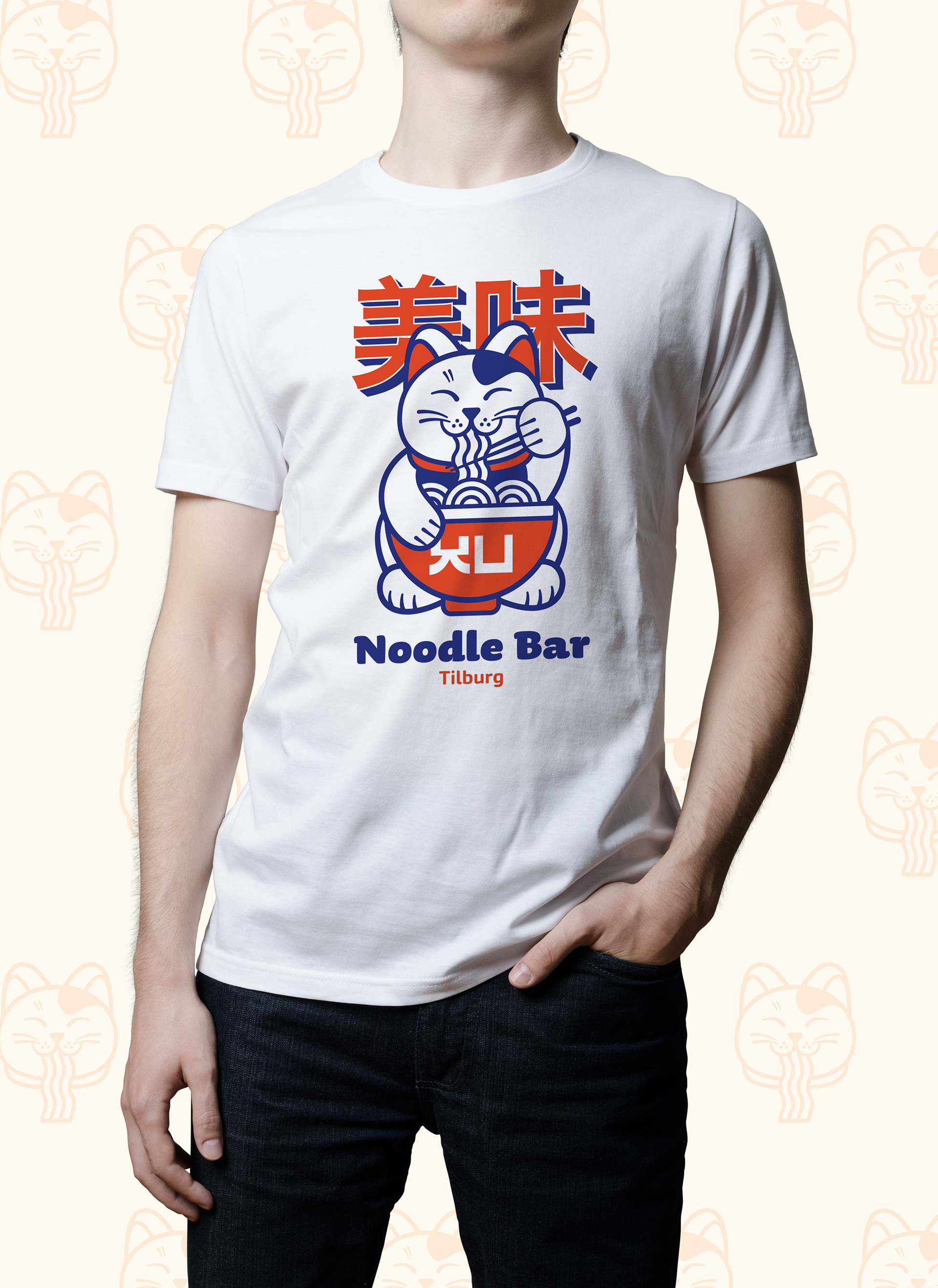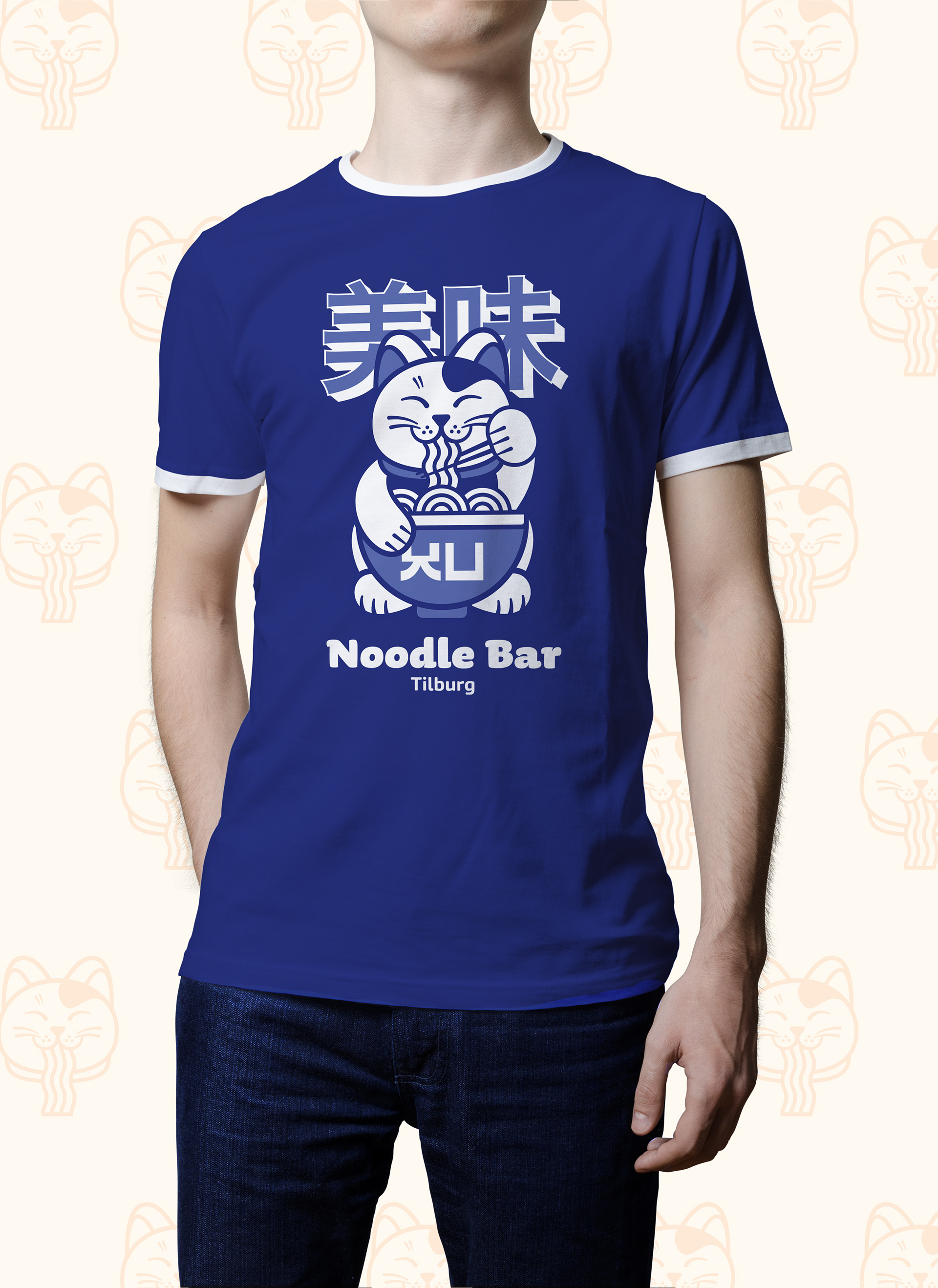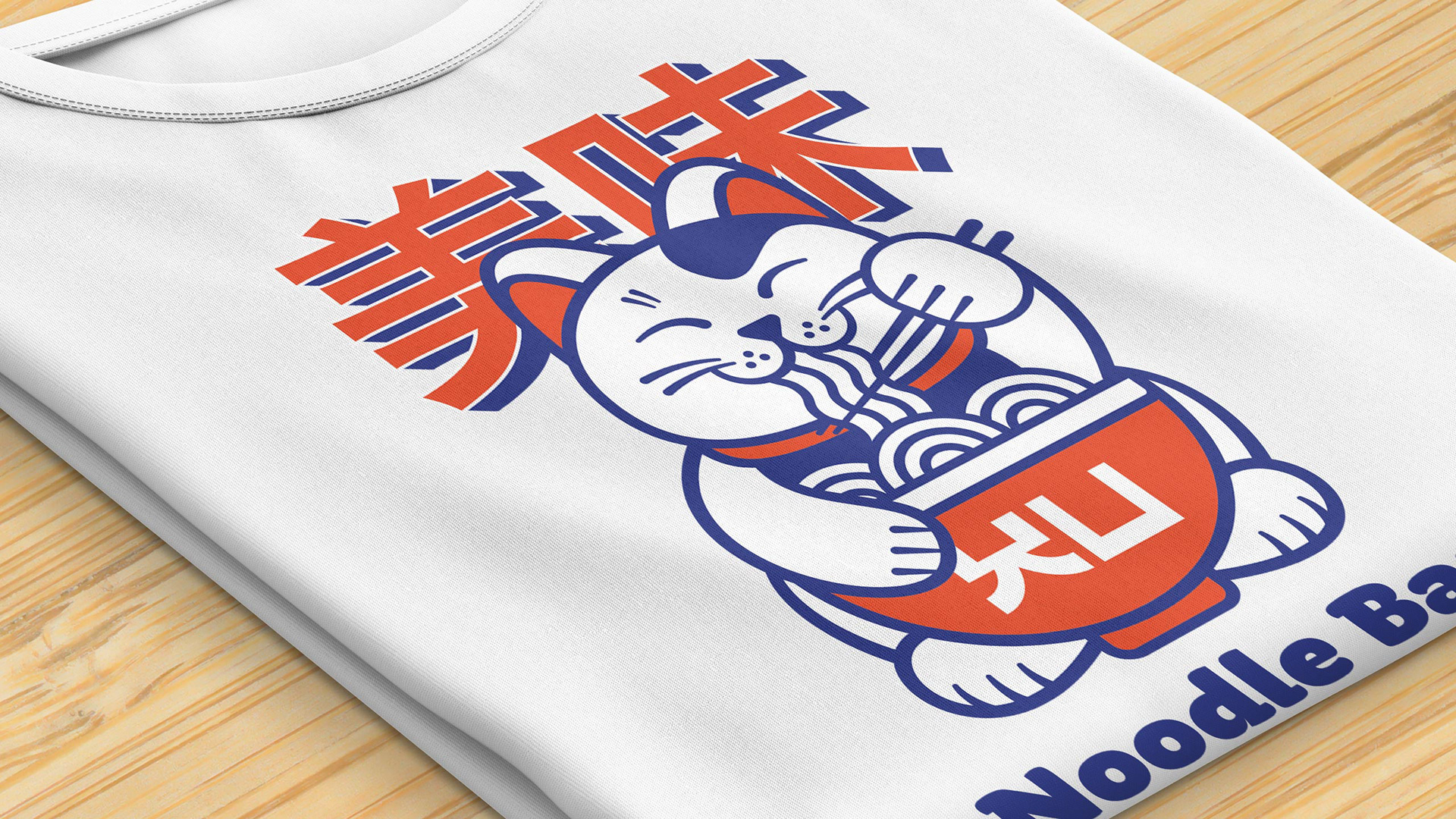 Send Noods is the merchandise brand by Xu Noodle Bar. It's a extension of the new Brand Identity focussing on exclusive items, such as: Clothing, Stickers, Bags and more.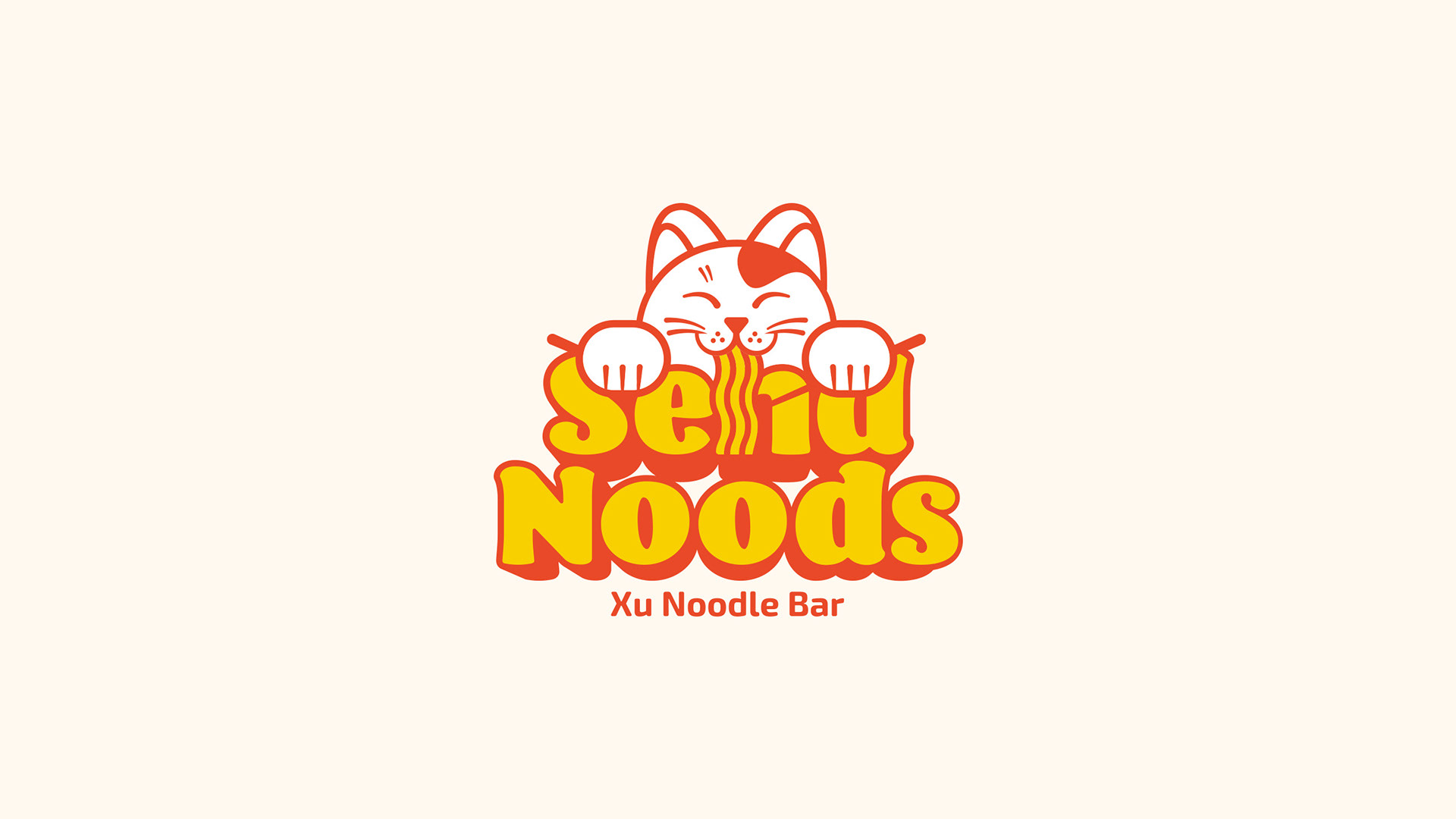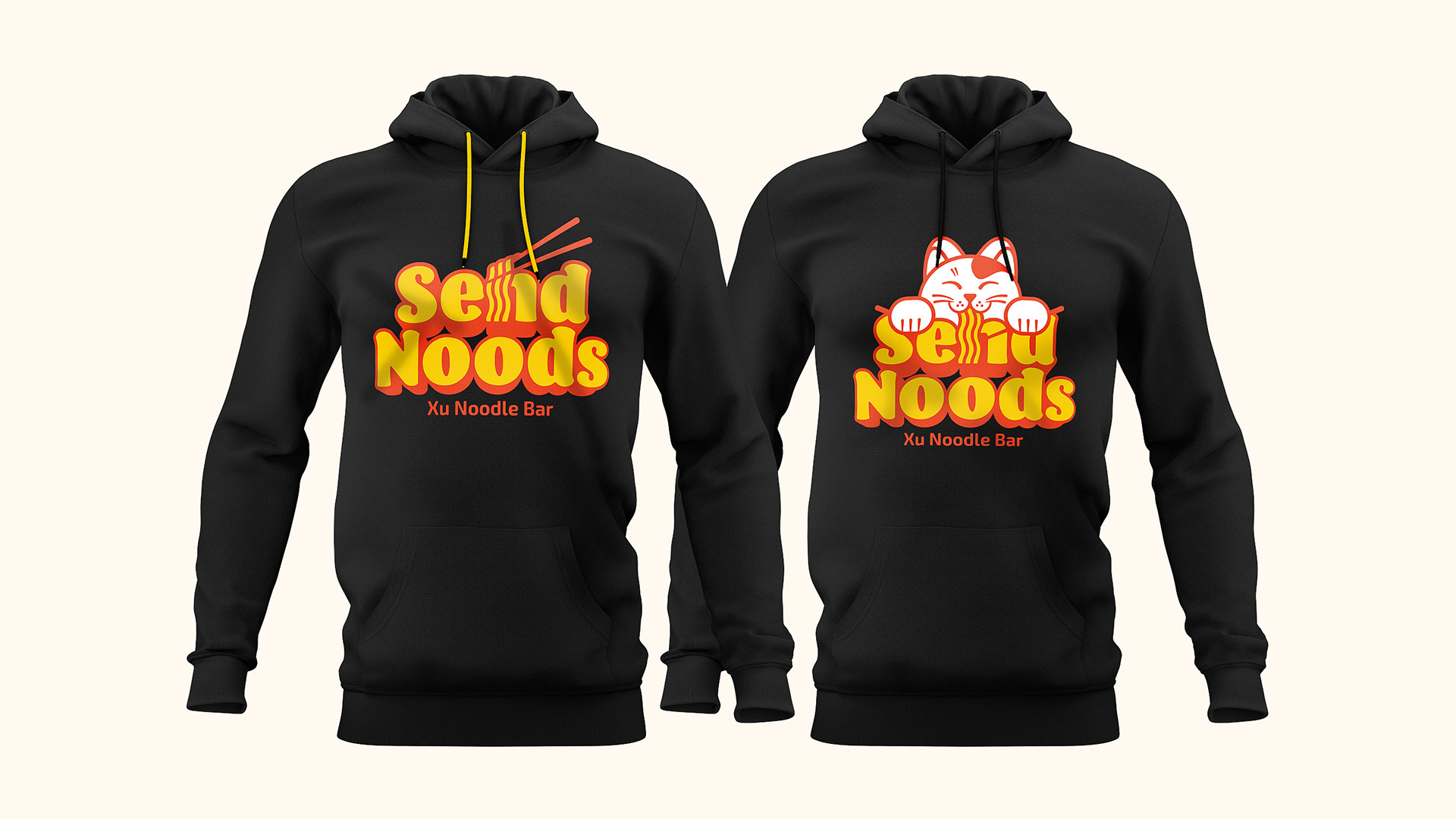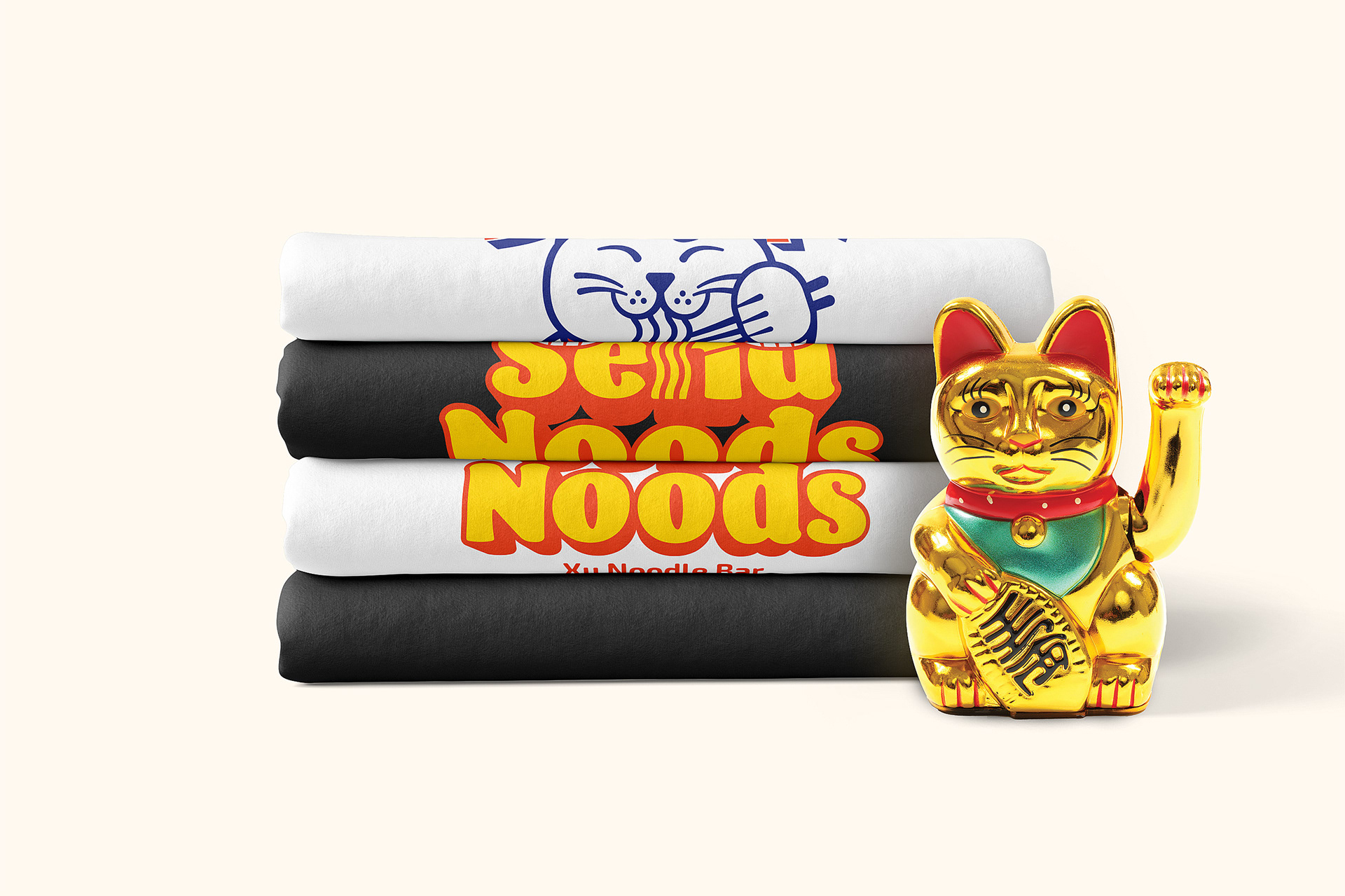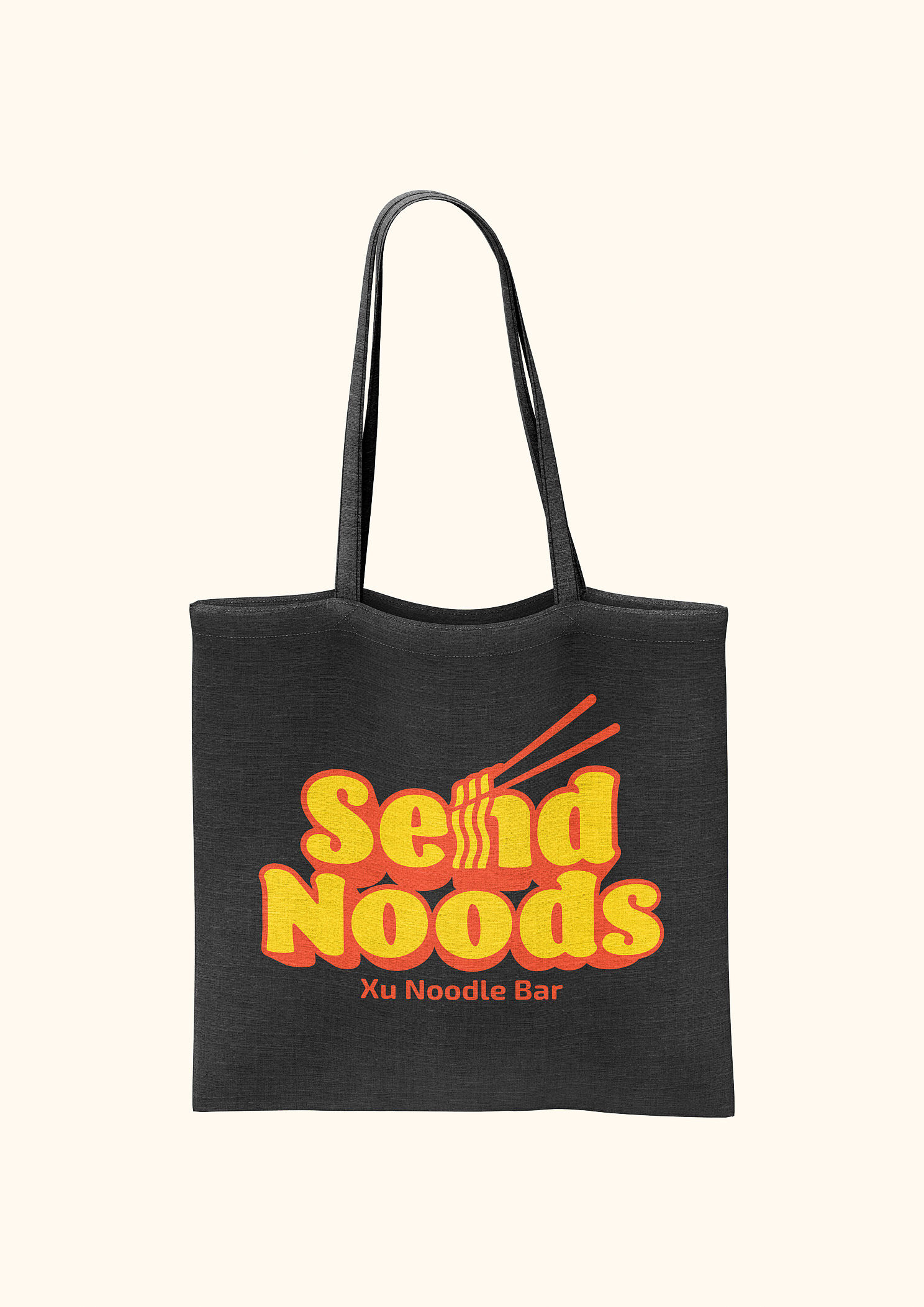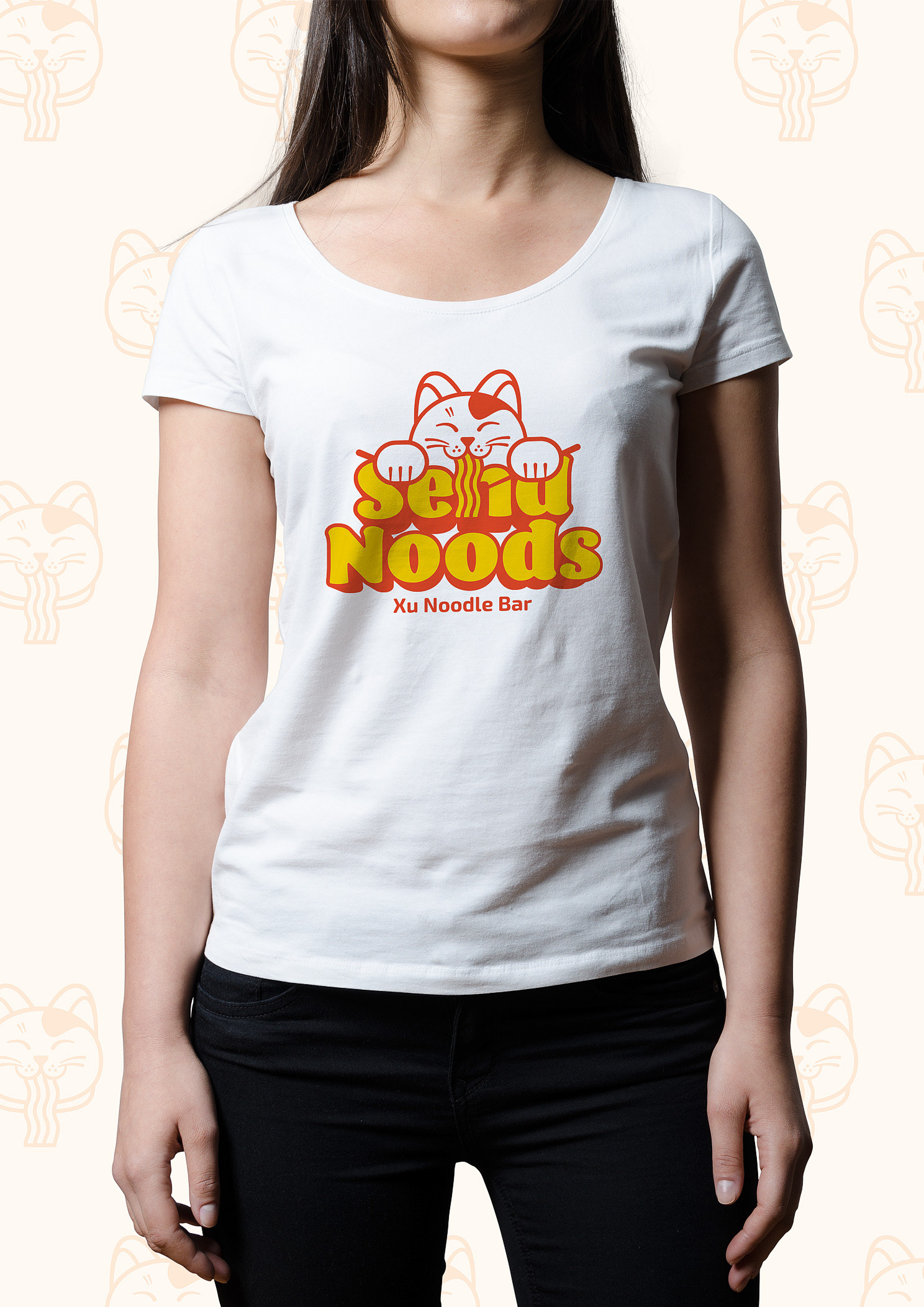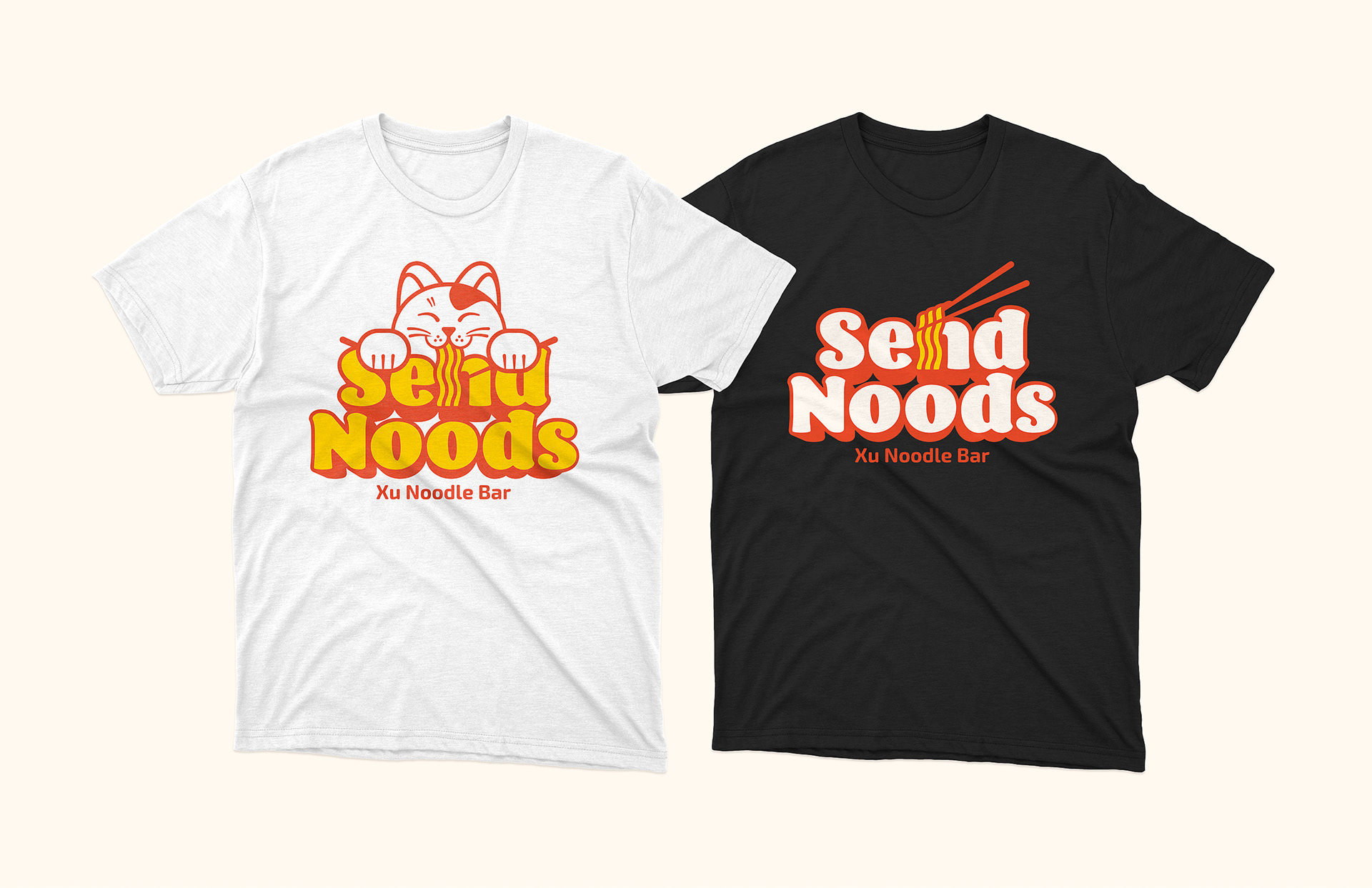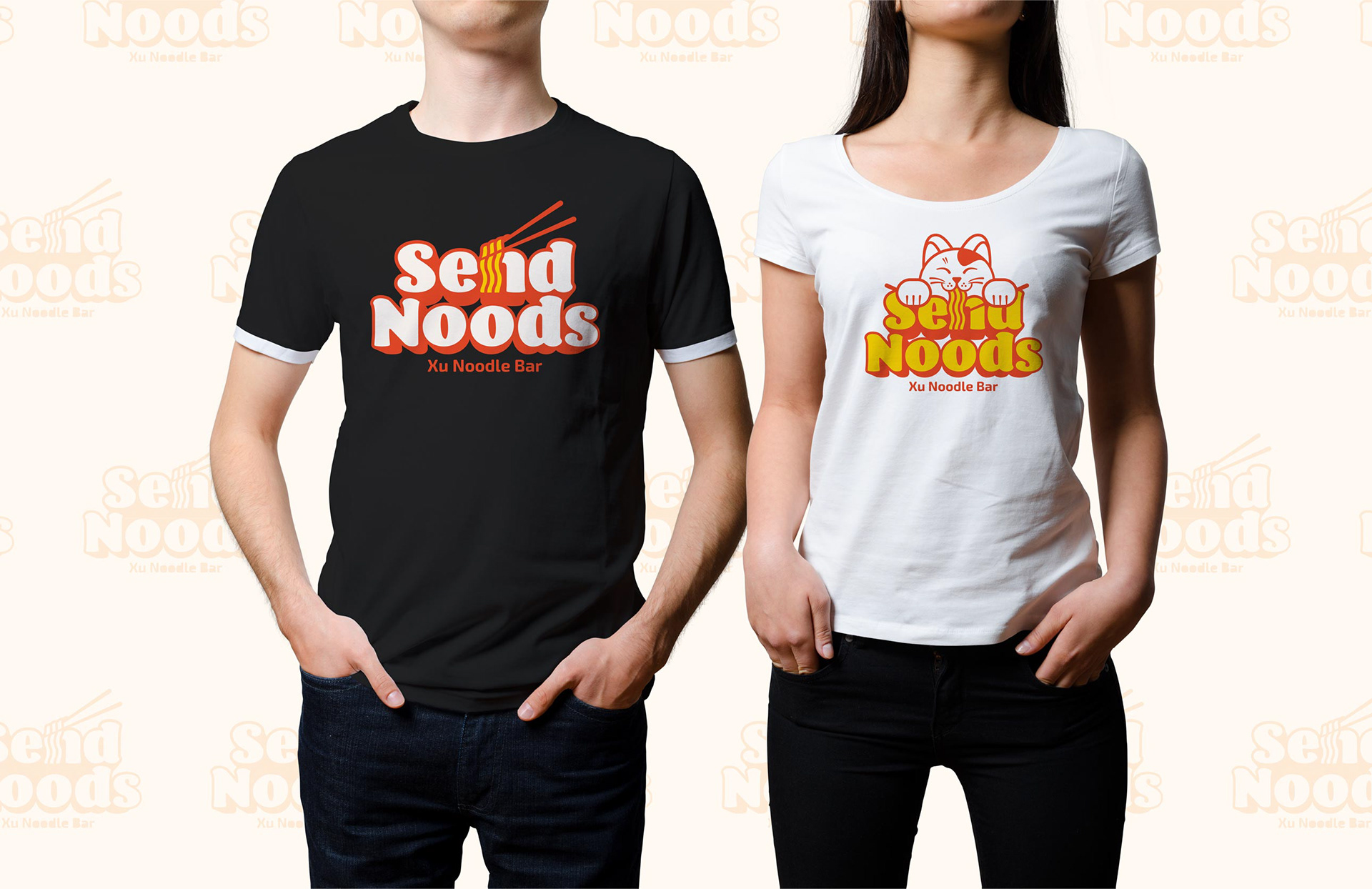 "We hired Jeffrey to design the Brand Identity of our Restaurant Xu. Within a short and intensive timeframe he delivered us a beautiful end product. From a Logo and Style Guide to a new Website and Packaging. 
We appreciate the fast and clear communication and Jeffrey's ability to think with the client. We really liked working with him and looking forward to do more in the near future!"
Remco & Kelly
- Owners of Xu Noodle Bar